This post may contain affiliate links. For more info visit my disclosure page. 
Have you been scammed before? Report them to the FTC Here.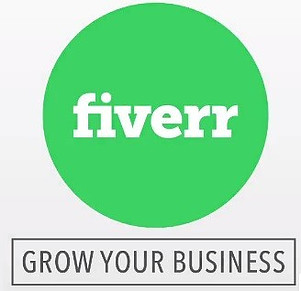 This easy step-by-step guide will teach you how you can earn your first $5 online today by using Fiverr.com.
If you haven't heard about Fiverr.com, it's a marketplace where anyone can sign up and sell services from $5 to thousands of dollars depending on which gig or project you can offer to make for the clients.
Some people are working full-time on Fiverr.com and some people work their 9-5 jobs while earning extra money with fiverr.com.
So, it's really up to your own effort whether you'll just $5 a day or make a living out of it.
15 Proven Ways To Make Money On Fiverr.com (Must Read)
Scope:
What is Fiverr.com?

How To Make Money On Fiverr.com?

The 15 Proven Ways To Make Money On Fiverr.com.

The Secret Of Getting Higher Ranking For Your Fiverr Gigs.

Promoting Your Fiverr Gigs

Final Thoughts And Recommendation 
What Is Fiverr.com?
Fiverr.com is a web-based freelance marketplace for services starting at just $5. A lot of people are buying and selling services (and also products) every day through Fiverr.
There are wide ranges of services available on fiverr.com.  From business promotion, social networking and advertisement to funny videos, graphic design and translations – they are literally too many to mention. So, I'm sure you'll not run out of idea once you join fiverr.com.
The services offered by fiverr.com are called "gigs". These are the major categories of services inside fiverr.com:
Graphics and design

Digital marketing

Writing and translation

Video and animation

Music and audio

Programming and tech

Business

Fun and lifestyle
Every category has a lot of subcategories.  You can find almost anything you need. People from all over the world visit the site to offer their services and expertise.
Fiverr.com is honestly one of the great platforms to start with if you're looking for ways to make money online because you'll get a lot of traffic on there to your gigs without even promoting it.
On the other hand, it's a great place for people who are outsourcing some tasks for their online business such as logo design, building a website, video campaign or writing a jingle.
As mentioned, Fiverr is best known for getting great pricing to get services done from at least $5.  However, they've also made it easy for you to earn more by offering upgraded packages with higher pricing.
You as a seller can create a "Gig" and offer your services to the buyers (the outsourcers). On the other hand, buyers can create a "Request" to solicit offers from sellers instead of searching for gigs that offer the particular service they want.
As a seller, you can have as many gigs as you can on Fiverr.com and you can be rated by the buyers of your gigs. The higher ratings you get, the better ranking your gigs will receive in the Fiverr search results. And this, of course, more orders and income because will have an impression of a great job on your services.
How To Make Money On Fiverr.com?
Once you join and log into fiverr.com, you are ready to go. So, this is how you make money in a nutshell:
Here's basically how you create your gig.
Create a catchy title.

Choose a category that fits your Gig.

Add metadata to help buyers find more information regarding your Gig. further information regarding your Gig.

Add tags to help buyers find your Gig while searching.
The 15 Proven Ways To Make Money On Fiverr.com.
1. Offering ebooks or reports you've written
eBooks or reports are one of the great ways to boost your earning on fiverr.com. Many buyers have no time to make their own ebooks, so they'd rather outsource this job to you and pay you a really good cash. Make sure that you clearly spell out that you're not selling resale rights to your work and that you retain all copyright, you should be good to go.
This gig is so popular among sellers. Sellers can offer a pricing per pages or per number of words. For instance, if you can post a standard to premium offer of 5-25 pages of ebook or report from $30-150 or you can offer 2,000-5,000 words for $100-360 per gig.
2. Social media services
There are honestly a lot of bloggers, publisher, magazines and companies who really buy social media services such as Facebook promotions, Twitter posts, Or GooglePlus promotions. People are desperate to get traffic to their websites and they don't mind paying $5 to drive traffic to their web pages. Maybe they don't have time to learn it or maybe, in reality, they could save money through outsourcing instead of hiring someone based on their company.
This gig is very popular that you could find 8,654 offer just for social media services alone. I will definitely get dizzy if I am the buyer. So, no wonder that most buyers create a "request" instead of searching. As a seller, this means that the competition is high so you have to be very creative to improve your ranking.
3. Writing quickly to get paid
You write really fast and quick, you can earn good money with this gig. Seriously, if you can knock out 1,000 words in 30minutes or less, you can rack up a base rate of $12-$15 per hour. Not bad. They key is to write high-quality materials so buyers will keep coming back and buy your gig.
4. Using marketing software to get paid
Well, traffic generation is very important to all online entities and there are all sorts of software that you can use for a few minutes to promote client's sites. If the software doesn't really take much work to set up, then you can make $5 for as little as a minute or a gross rate of $300 an hour. Really cool, right?
5. Creating digital drawings
This gig is getting more and more popular online. If you know how to use automated photo-based drawing tools, you can create digital drawings in no time. People are always looking for custom graphics based on their pictures. Take a look at the sample offers below. They look amazing. No wonder they are now tending on the internet.
6. Researching
Research project as also commonly offered on fiverr.com. You can get paid to use Google for any research project, such as keywords research. As long as you know how to tightly focus, you can be able to do research in a very short period of time.
7. Become a virtual assistant
Depending on the country you live in, you can probably make a decent living selling an hour or two of your time doing virtual assistant work for clients you find on Fiverr.
8. Photoshop editing
Are you a good Photoshop user? Then this gig is for you if you can clear the background off a picture, then you can seriously make money on Fiverr.com. People are always looking for someone who can crop off their pictures so they can use them online.
9. Designing business cards
This gig is too popular because companies are always in need of business cards and they want to redesign it sometimes. There numerous people who have fairly basic graphics skills to design any business cards. Take a lot at the platform research for business card designs – 14,000 plus results! There is definitely no shortage of people who can do this gig. The pricing varies from $5-$100.
10. Taking pictures with signs
Oh yes, you can make money with this gig too – just literally taking pictures with signs. For instance, you can take a picture of you holding up a sign standing next to a landmark in your area. How cool is that, right?
11. Designing flyers
Onsite marketing is, of course, still alive in the business world whether it's online or offline. The needs for graphic design has increased exponentially. So, you possess what it takes to make a very attractive flyer, then you can really make money with this gig too.
12. Writing a review
Are you a speed writer? like 400 word review in 10-12 minutes? Wow! this can be a great gig to offer. And what's more exciting is that you can offer a standard to premium pricing based on how many words you deliver to your client. People are always in need of reviews since consumers often buy products or services after reading a review.
13. Making video testimonials
Making a video testimonial is also one of the popular gigs on fiverr.com. If you look presentable and can speak professionally in front of a camera, you should offer video testimonials or spokesperson videos. This type of gig is constantly one of Fiverr's top sellers.
14. Use software to produce SEO diagnostic results
There is a lot of software that can diagnose how healthy a site is in terms of SEO. You can buy such a piece of software and offer to do custom diagnoses on Fiverr. However, these software packages don't take too long to operate, you can make quite a bit of cash. It's a good supplement though.
15. Use software to find SEO keywords
The concept is most likely the same as analysis for SEO diagnosis above. But this gig applies to SEO keywords and the big difference is you're producing a report composed of keywords. There's a huge demand for this service and there a good chance for making good money with this.
The Secret Of Getting Higher Ranking For Your Fiverr Gigs
Making money on fiverr.com requires a higher ranking of your gigs. You'll get a higher ranking when your clients/buyers rate you. But what if you're a newbie and you don't have any client yet.
I don't personally use this secret, because I'm honestly not an active freelancer on fiverr.com.  I just found this out during my research.
Once you have everything set up and your Fiverr gig is live you have to apply this secret to get the gig ranking and sales flowing in.
Here's the secret weapon that some of the top-ranked sellers do on fiverr.com. They can actually rank any gig #1 for any keyword on Fiverr in less than 48 hours for any search term like "video animation", "USA traffic" and so on.
Here is how they do it.
Step 1 – The Dummy Accounts
Create a dummy Fiverr Account and buy your own gig twice. Then give your gig a nice positive review (You will only lose $2 when you do this). So, this is like a kind of investment.
Step 2 – The Fake Visitors
Now just sends at least 250 fake hits/visitors to your Fiverr gig. This will greatly boost your gigs impressions and make it more visible to cash at hand clients/buyers.
And did you know that this is totally allowed on fiverr.com? If you don't know how to get fake visitors, you can actually just buy them from Fiverr.com. But remember not to go overboard with them.
Step 3 – The Accurate Tags
Using accurate tags are very important to make you that your gigs include tags and keywords to rank for in the title and description.
If you are offering digital drawing gigs, you would use tags like:
digital painting

digital images

real life digital drawings

Anime drawings
And so on.
Promoting Your Fiverr Gigs
One of the great things with Fiverr.com is that you don't honestly need to promote your gigs. There are literally millions of buyers on Fiverr.com, so once your gigs ranked – traffic will flow automatically without even promoting your gig outside fiverr.com. The exposure is almost enough inside the platform as soon as you know how to apply the secret weapon on ranking your gigs.
However, you can actually make more money together with fiverr.com, which lead me to my final thoughts below.
Final Thoughts And Recommendation: 
The opportunities of earning money on Fiverr.com is great. However, it'll always be limited on how much you can earn per hour, per number of words or per project in general.
If you want to make even more money, there's a better way than going on Fiverr.com to freelance your services.
Haven't you ever wonder why people buy services from you as a freelance? Because it is an investment for their businesses and these businesses are earning much more than the money they paid you for.
They make passive income out of it.
Sure you can make money with fiverr.com and you can start with it. But I'm sure as a beginner, you'll not always earn the money that you'd wished for inside the fiverr.com.
If you can write quickly, make reviews, write ebooks or reports, make videos, make testimonials, or anything that is stated on my top 15 proven ways to earn money on fiverr.com, THEN, think twice, your skills and talents could worth a million dollar online business.
The best way to start building your online business is through affiliate marketing. This requires a little bit more of your effort and time. But, I promise you this is the most rewarding business online and this what most of the bloggers, publishers, and magazines use to grow their business. Oh yes, even fiverr.com is using affiliate marketing!
Why affiliate marketing?
No need for your own inventory

No customer service tasks

Work anytime and anywhere

No recruitment needed

Unlimited earnings

Unlimited products
Read more about 4-steps affiliate marketing blueprint and the top 10 blogger's earnings.
Kick start your online business with my #1 Recommended program to earn passive income online: 
Everything you need to build an affiliate marketing business is right there on that platform including but not limited to:
2 Free websites.

Highly secured web hosting.

SSL certificates for your sites.

Training on how to build the website.

Training on how to build a strong foundation for your website.

Learn techniques on how to write converting content.

Learn how to choose & use keywords to bring free organic traffic to your site.

Free keyword search tool.

A huge community to help you succeed.

Access to the owners and much more training!
You can read more about this training platform, click here to read my review:
I hope to see you on the inside and we can build passive income together!
You can use Fiverr.com (sign up here) still to make money as a freelancer, but having this affiliate marketing website is where the big money is at!
I hope you will give it a look to at least learn more about it and see how you can really make money online passively!
If you have any question or thought, please feel free to leave me a comment below. Good luck to your journey to financial freedom online.