This post may contain affiliate links. For more info visit my disclosure page. 
Have you been scammed before? Report them to the FTC Here.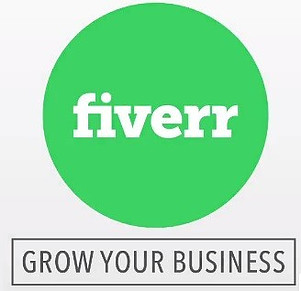 This easy step-by-step guide will teach you how you can earn your first $5 online today by using Fiverr.com.
If you haven't heard about Fiverr.com, it's a marketplace where anyone can sign up and sell services from $5 to thousands of dollars depending on which gig or project you can offer to make for the clients.
Some people are working full-time on Fiverr.com and some people work their 9-5 jobs while earning extra money with fiverr.com.
So, it's really up to your own effort whether you'll just $5 a day or make a living out of it.
Scope:
What is Fiverr.com?

How To Make Money On Fiverr.com?

The 15 Proven Ways To Make Money On Fiverr.com.

The Secret Of Getting Higher Ranking For Your Fiverr Gigs.

Promoting Your Fiverr Gigs

Final Thoughts And Recommendation 
What Is Fiverr.com?
Fiverr.com is a web-based freelance marketplace for services starting at just $5. A lot of people are buying and selling services (and also products) every day through Fiverr.
There are wide ranges of services available on fiverr.com.  From business promotion, social networking and advertisement to funny videos, graphic design and translations – they are literally too many to mention. So, I'm sure you'll not run out of idea once you join fiverr.com.
The services offered by fiverr.com are called "gigs". These are the major categories of services inside fiverr.com:
Graphics and design

Digital marketing

Writing and translation

Video and animation

Music and audio

Programming and tech

Business

Fun and lifestyle
Every category has a lot of subcategories.  You can find almost anything you need. People from all over the world visit the site to offer their services and expertise.
Fiverr.com is honestly one of the great platforms to start with if you're looking for ways to make money online because you'll get a lot of traffic on there to your gigs without even promoting it.
On the other hand, it's a great place for people who are outsourcing some tasks for their online business such as logo design, building a website, video campaign or writing a jingle.
As mentioned, Fiverr is best known for getting great pricing to get services done from at least $5.  However, they've also made it easy for you to earn more by offering upgraded packages with higher pricing.
You as a seller can create a "Gig" and offer your services to the buyers (the outsourcers). On the other hand, buyers can create a "Request" to solicit offers from sellers instead of searching for gigs that offer the particular service they want.
As a seller, you can have as many gigs as you can on Fiverr.com and you can be rated by the buyers of your gigs. The higher ratings you get, the better ranking your gigs will receive in the Fiverr search results. And this, of course, more orders and income because will have an impression of a great job on your services.
How To Make Money On Fiverr.com?
Once you join and log into fiverr.com, you are ready to go. So, this is how you make money in a nutshell:
Here's basically how you create your gig.
Create a catchy title.

Choose a category that fits your Gig.

Add metadata to help buyers find more information regarding your Gig. further information regarding your Gig.

Add tags to help buyers find your Gig while searching.
The 15 Proven Ways To Make Money On Fiverr.com.
1. Offering ebooks or reports you've written
eBooks or reports are one of the great ways to boost your earning on fiverr.com. Many buyers have no time to make their own ebooks, so they'd rather outsource this job to you and pay you a really good cash. Make sure that you clearly spell out that you're not selling resale rights to your work and that you retain all copyright, you should be good to go.
This gig is so popular among sellers. Sellers can offer a pricing per pages or per number of words. For instance, if you can post a standard to premium offer of 5-25 pages of ebook or report from $30-150 or you can offer 2,000-5,000 words for $100-360 per gig.
2. Social media services
There are honestly a lot of bloggers, publisher, magazines and companies who really buy social media services such as Facebook promotions, Twitter posts, Or GooglePlus promotions. People are desperate to get traffic to their websites and they don't mind paying $5 to drive traffic to their web pages. Maybe they don't have time to learn it or maybe, in reality, they could save money through outsourcing instead of hiring someone based on their company.
This gig is very popular that you could find 8,654 offer just for social media services alone. I will definitely get dizzy if I am the buyer. So, no wonder that most buyers create a "request" instead of searching. As a seller, this means that the competition is high so you have to be very creative to improve your ranking.
3. Writing quickly to get paid
You write really fast and quick, you can earn good money with this gig. Seriously, if you can knock out 1,000 words in 30minutes or less, you can rack up a base rate of $12-$15 per hour. Not bad. They key is to write high-quality materials so buyers will keep coming back and buy your gig.
4. Using marketing software to get paid
Well, traffic generation is very important to all online entities and there are all sorts of software that you can use for a few minutes to promote client's sites. If the software doesn't really take much work to set up, then you can make $5 for as little as a minute or a gross rate of $300 an hour. Really cool, right?