15 Proven Ways To Earn Extra Money From Home Online
15 Proven Ways To Earn Extra Money From Home Online (International)
Making money online is one of the trends for many years now. Everyone is looking for the opportunity on how to do it right. Some people have already created a fortune while others are still struggling.
Some people just want to earn extra money to supplement their income while some people really want to do the online business as the main source of their income stream and get the freedom to work anywhere.
However, building an online business takes time, but when you do it properly, I can tell you that in a year or two – your life will never be the same. Why does it take that long with an online business? It is because you will be learning something new and how the ways things work out with Google – So, you really need to have patience in this business. There is no shortcut.
---
Why Do People Fail In Online Business?
Most people who enter online business fail. Why? It is because of the same fact, that everyone wants and expects a BIG QUICK RESULT, hurrying to make money and have NO PATIENCE.
Having your own business makes you your own boss. And when you don't have a boss who'll tell you want to do every day, it's easy to fall back and not do anything at all – consistency is another key.
I have been earning money online since 2009, and I assure you that there are more scams out there than the real and legitimate programs. When I found the real way, I was determined to share it with the whole world.
This is why my site was created. I want to lead people to legitimate ways and programs to earn money online. Check my #1 recommended program in learning how making money online really works and you can start FREE.
---
So, here is the list of legitimate online programs to make extra money online. I hope this will help you out with your journey. Don't worry I will include everything on this list and I will update it every now and then. This way you don't have to search further or use many years of search for the real ways to make money online.
Categories – Ways To Earn
Quick Ways To Earn
Share Your Skills And Talents
Transcription
Create an Online Course
E-commerce / Webshop
Passive Income Online
---
QUICK WAYS TO EARN
All the recommended platforms in this section will provide you with a quick way to earn money BUT you will earn very little at a time and you may need to use several of these platforms a day to make enough pocket money for yourself.
These types of platforms are usually get paid to sites where you will perform small tasks online to earn some money like filling out surveys, shopping, surfing the web, playing games, taking on offers, etc.
---
Check the reviews I've written first if you are not sure or familiar with these:
1. InstaGC (Sign Up FREE Here or Read Review Here):
InstaGC is one of the legit ways to earn points to be used for digital gift cards. Once you become eligible, you can unlock the ability to cash out by Paypal. Lots of people are using this program and earning on there. You'll be able to see this on your dashboard once you sign in. This is open to any country as long as you have a verified PayPal account.
---
2. ClixSense (Sign Up FREE Here, Read Review Here):
This platform is for everyone – open to all international members. Aside from English, the site offers also on the local language of a member such as Danish, Filipino, French, Spanish, etc. You can earn instant cash for doing surveys, taking offers, and doing small tasks online.
---
3. BeFrugal (Sign Up FREE Here, Read Review Here):
$10 Sign Up Bonus for you and $10 for your friend! You can earn up to 40% cash back with this program. This is one of the highly rated cash back and coupons sites. They have more than 5,000 partnered merchants, such as Amazon, eBay, McDonald's, Burger King – absolutely too many to mention. Anyone can join this program. The US-members have so many options to get paid with. However, if you're a non-us member you can use PayPal and 2 eGift cards options. This is great.
---
SHARE YOUR SKILLS & TALENT
Do you love writing? Do you have skills or talents? Then you can probably earn good money online with these following websites.
These opportunities that I will be citing here require more of your time and effort compared to the ones I recommended above.
In return, you will be able to earn more money here by sharing your talents and skills while building up your profile. You get more earning potentials as your profile becomes more popular.
These are open to all locations.
---
4. My Freelance Paycheck (Buy Here or Read Review Here) –
This product is a training program that will teach you how to earn around $1-3K a month by becoming a freelance writer. This will also show you where to find freelance writing jobs to make sure you'll have enough tasks to take every day.
---
5. Fiverr.com (Read Fiverr.com guide here)
Fiverr.com is a free platform, where you will have so many things you can earn money from. I have written the 15-proven ways to earn money from Fiverr.com – it is a must see – so you will have a better guide which tasks are profitable for you to offer. You will find that there are "Gigs" that people put on there and asking for help to do certain things like writing contents, graphic design, social media marketing and many more.
---
6. Upwork
Another great FREE and popular platform is Upwork. You can see people asking to hire services from all different categories like virtual assistants, web developers, accountants, writers, sales, customer service, and many more.
---
TRANSCRIPTION
Transcribing has been in the online making money industry quite long now. If you have a good writing speed and you love working at the comfort of your home, then transcribing job can be very exciting tasks to take either full time or part time and either offline or online.
Transcribing is about taking an audio or video file and putting it into a text document. The files can be anything like a speech, conversation, meeting, conference, court hearing, etc.
To become successful with this career, you need to have good training so that you can deliver the best quality of your work to your clients.
---
7. Transcribe Anywhere is one of the highly recommended courses online you can take if you're really serious to go into this field. They will not only train you but also show you where you can find these transcription opportunities.
2 Types Of Transcription Course:
General Transcription (Free Course Here or Read my review here)
General Transcription is the practice of transcribing from audio and video files for all different kinds of industries, such as academic, marketing, interviews, films, among others.
Legal Transcription (Free Course Here or Read my review here)
Legal Transcription requires all of the skills necessary as a general transcriptionist with the extended knowledge of legal terminology and documentation. This is definitely high in demand because of low qualified people who really can do it. So, a good quality course is a must.
You could really make an online career as a transcriptionist – either as a general or legal transcriptionist. You can also do both. However, legal transcription is definitely in higher demand because of the qualifications it requires – Which you can learn about from Transcribe Anywhere.
---
CREATE ONLINE COURSES
Creating an online course is one of the great digital products that can generate passive income.
Honestly, you don't have to be a professional or an expert to make an online course.
You definitely know something that someone else will be willing to learn about and even willing to pay for it.
Example, if you know how to play piano on a user level – then you can make a tutorial online course for basic piano lessons for kids. Just any kind of musical instrument.
You can use any knowledge to teach online and there are literally so many topics you can choose from, basically anything you want to teach.
Online teaching opportunities are all around us and in the online industry, anyone can teach without having a teaching degree or any credentials.
Once you have created your online course, you can sell it to different online platforms and earn passive income over and over again.
If you have the know-how on a particular topic, you can definitely sell it!
---
There are so many platforms out there you can choose from to sell your courses on – like the following ones that I recommend:
8. Udemy.com
9. Skillshare.com
10. Teachable.com
11. Coursecraft.net
---

Those are the top and very popular online course platforms where you can sell your courses on, some are free and some have a membership fee.
On those platforms, you can also find courses about how to make online courses so you can learn from others on there too!
Building multiple online courses is one of the great ways to build passive income streams – the more courses you make, the more passive income you can generate.
You get the point – make as many as you can. Don't depend on just one online course. In my opinion, it will not be enough if you want to achieve financial freedom through this method.
After you made your online course – the work will not end there. Your earning potential will always depend on how you market your product. It applies to any kind of business – effective marketing is always the key to success.
As the saying goes "You can have the best product on Earth, but if you don't know how to market it… it will never be sold"
As mentioned, there are a lot of platforms to choose from – even on Forbes where you can find an article listing several platforms. However, as a beginner, it is always recommended to limit your starting points.
The four above-mentioned platforms are more than enough for you to start with for now – and you can always expand as master the art of online courses.
Udemy.com and Skillshare.com are more popular for every day's folks and more of a marketplace for online courses. So, anyone can search for and buy a course.
Teachable.com and Coursecraft.com are more geared for bloggers or business owners who want to have their own online courses for their businesses and promoting their online courses on their own.
---
12. E-COMMERCE / WEBSHOP
Have you always wanted to start your very own online shop?
The webshops are the modern shops today. Have you noticed that almost every onsite store has their webshops too?
Well, you don't have to have an onsite store to build an online store. There are a lot of ways to be successful with e-commerce either by having storage at the comfort of your home or by dropshipping.
Yes, I've tried both before. E-commerce is very exciting but it can require more process-involvement and more financial investments. There are a lot of things you need to consider before you dive into this business venture:
The main products or product lines you'd like to sell
Are you going to manufacture your product yourself?
Are you going to hire someone to have your products manufactured?
Are you going to have suppliers for your products?
How about the inventory, warehouse or storage?
Or are you considering the dropshipping method?
How about the packaging, distribution or shipping
Payment processing
Office Supplies
Do you need to hire people to sell your products?
How about marketing and promotions?
How about your webshop building?
Oh, the most exciting one – Customer service (Pre- and Post sales services)!
And so much more to consider.
Of all the above-mentioned aspects, the dropshipping method is the most popular today – if you don't want to manufacture your own products or if you want a less stressful webshop. Shopify.com is one of the popular platforms nowadays. It is very easy and they can help you with everything you need. Of course, it is not free and you have to invest a little money for the monthly subscription.
If this is what you really want I believe the investment worth it.
---
What is dropshipping?
Drop shipping is where you sell any product owned by other people or by a merchant. You market and sell their products through your webshop and they will handle the shipping of these products for you. In short, all you have to do is to manage your webshop and a little bit of customer service.
There are thousands of companies that offer to drop ship today – it's a win-win deal. You will become an extended salesforce of that company. You get a portion of their sales.
What products are you going to sell? It's up to you and your interest. You can always sell anything today through dropshipping. If you sell a mug on your webshop, it'll go to the merchant's queue to make it for you and ship it to your customer.
Shopify.com has a variety of suppliers or merchants that you can choose any product from – like AliExpress for overseas products and many more. They also have resources and training that will teach you how to do all this with your webshop.
VIDEO MARKETING (YOUTUBE)
Another way to earn money online is to create videos and earn money from it.
I have reviewed some useful training programs that you can use to learning how to do it right and earn money as soon as you learn the process.
13. Affiliate Tuber (Get it here or read my review here)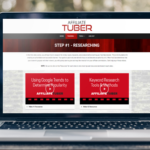 Using this training platform will teach you how to properly monetize your own videos on Youtube.
It will give you the tools, tips, and tricks that you need in order to get started right and earn money as soon as possible rather than just learning it by yourself.
14. Youtube Secrets (Get it here or read my review here)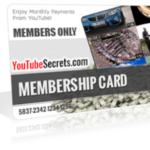 This training program will teach you how to use other people's video in order to earn money with them from Youtube.
They have sets of useful tools so that you can easily edit videos in no time. This will also show you whether to find free music and videos that are qualified for monetization on Youtube.
Plus, they will demonstrate to you how to edit these videos so you will not get banned on Youtube and Google (Youtube is now owned by Google) for these videos because of copyrights.
---
15. AFFILIATE MARKETING BUSINESS
I've tried almost everything I mentioned above when I started my online business adventure back in 2009. The truth is, there is no shortcut to success if you want to build a passive income online.
However, as soon as you found out the real keys – you know you will do it whatever it takes in a most modest way.
Why create a passive income?
The reality is, working 9-12 hours a day with a job that you don't enjoy makes you a modern slave of our time. You have to do it whether you like it or not because of the financial obligations you have at home.
But what if you can earn more money with just 1-3 hours a day? Won't you even give it a chance when you know it will work as long as you do it right? Who wouldn't?
Passive income is the revenues you can generate with a very minimal effort of your time and even while you sleep. This will give you the most time freedom you ever deserve.
There are a lot of ways to make a passive income – unfortunately, most of them require relative huge investments, EXCEPT for ONE – the online passive income I will be sharing with you shortly.
Just to make a short sidewalk, we can talk about what my passive income streams are today:
Property rentals
Resort
Stock Market
Index and Mutual funds
Crowd Funding
All of the above investments require huge money to generate enough passive income. Notice that any investment entails risk as well – but the time investment is very minimal and the financial freedom is priceless.
Now, what is the one which doesn't require huge investment? This is my most favorite, why you should too?
Freedom to work anytime and anywhere – as long as have WIFI.
You are your own boss
Help thousands of people.

Earn unlimited passive income.
What to expect?
You will be trained with affiliate marketing
You choose your own niche
You build your own website
You'll earn passive income
Why do you need it?
This is not a get rich quick scheme.
Guaranteed No Scam.
A guaranteed success, as long as you focus and never quit.
FREE to get started (No catches, No credit card needed, No risk).
Professional step-by-step training.
24/7 support.
A great community of successful online entrepreneur that will help you all the way to your success.
Your chance to quit your day job!
In short, this is your sure ticket to escape the rat race and be free from modern work slavery.
What do you need?
Determination
Your initial TIME investment
Perseverance
Patience
The best part of this online business is that your investment will most likely around 1-3 hours a day. So, if you have a day job today, you can still be able to start with it anytime. And you know one day it will pay off.
Another thing is that you don't need to spend a dime on advertisements – like promotions or marketing. You can get a lot of visitors as long as you know how to build an online business that attracts its own free organic search traffic from a search engine like – Google.
Once you've learned that, you even need to spend money on advertising or use social media, as they are unmatched to what SEO (Search Engine Optimization) could do.
You can learn all of these along with my recommended training program below. Believe me, it's not that hard. I've learned everything from scratch and you too can do it. In fact, you can use the exact training platform I used to learn everything that I know today.
However, don't Join the community if you're NOT willing to:
WORK HARDER, even though the initial months when you're not earning,
BE PATIENT, Google will weed out all the quitters – it literally takes time to be get acknowledged.
LEARN, you need to follow the training closely and do the tasks it tells you.
Always remember that you will be building a real business – It always requires time. Don't rush and don't pressure yourself. Success will follow- believe me!
Passive income always takes time – even you invest huge money in property rentals, resort, stock, mutual and index funds as well as the crowdfunding (Like I do). To tell you honestly it took around 1-5 years before I saw real result with these investments.
So, be patient with any business and be willing to do the job and you will never regret it!.
If you need a quick income – you can choose any of the other methods above. But if you are looking for a substantial, passive and long-term income stream, then secure your future by building your own online business. This is the surest way.
Don't miss the opportunity and regret one day that you didn't start earlier.
Today is the best time.
Che's Top Recommended Programs
Wealthy Affiliate University – To learn how making money online really works. Open your FREE account here (No credit card info required)

3-Steps In Making Money with Bitcoins And Other Cryptocurrencies

– Instant Money If You Have A little Money To Invest.

PipsDominator

– To learn how to leverage Forex Trading and trade like a Pro.
If you are completely broke, try these simple gigs online to earn and save money.