Welcome to today's topic:
5 Steps On How To Retire In 5 years
5 Steps On How To Retire In 5 Years 
If you hate your alarm clock every single morning, then you probably are thinking about how to quit your job and retire as soon as possible.
The problem is, if you are at your 30's today and just saving a retirement rate of up to 15% set from employment, then you probably need to work until you reach the pension age of gray hair.
Unfortunately, according to a survey, there are around 54% of adults Americans who only have $0-$5000 savings to their retirement while the recommended retirement saving should be at least $1 million.
Sadly, and there are 85% of full-time employees around the world who hate their job.
Can you really retire with $1 million in 5 years when you are at the $0 savings today?
Or can you retire extremely early in 5 years by any means?
Let's find out how can you retire in 5 years and become financially independent.
Here we go… 
---
Step 1: Manage Your Personal Budget
The main key in early retirement is PASSIVE INCOME. That's clear, right?
Now, passive income is the income you generate without actively working on a 9-5 day job for example.
This is something you can earn through a traditional investment.
Now, how much do you need in order to retire in 5 years?
There's honestly no fixed amount if you want to retire as soon as possible. The amount should be enough to cover all your fixed expenses every single month.
This means that you need to create a personal budget by tracking all your expenses.
What are your fixed expenses?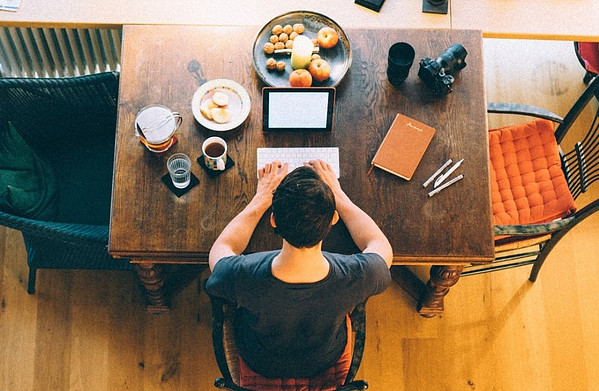 Rent or mortgage
Property taxes
Home insurance
Student Loan
Car payments
Car insurance
Childcare
Other variable expenses:
Food
Car maintenance
Electricity
Phone
Heating Gas
Gasoline
Etc
Read also: 6 Steps In Creating A Personal Budget Towards Your Financial Freedom
Once you arrived at a certain amount of your personal budget then you're ready to look at your earning. This leads us to the next step.
---
Step 2: Find Out How Much You Need To Retire In 5 Years
How much do you earn today? $50,000? $100,000 or $200,000 a year?
Now, let's say you live in New York and you earn $50,000 a year. And your take-home pay (paycheck) semi-monthly would be around $1,550. That's around $3,100 per month net salary.
Now in order to retire in 5 years, you need to save money and investment right away so they can begin to generate passive income for you.
How much?
Well, let's say this way.
If you save 10% of your net income, it will take you around 9 years to get a one year of freedom. On the other way around, if you save 90% of your net income, it will take you around 1 year to get 9 years of freedom.
What I'm trying to say here is that – it doesn't really matter how much you earn. What really DOES matter is how much you spend. 
---
Step 3: The 80:20 Ratio
As a general rule, the ratio of savings and expenses you need in order to be able to retire in 5 years is 80:20.
This ideally means that you need to save and invest the 80 percent of your income and spend only the rest (20%) every month.
So, let' do the actual computations with the about example of $3,100 paycheck a month.
$3,100 X 80% = $2,480 (Savings)
$3,100 X 20 % = $620 (Allowance for your expenses)
$2,480 x 12 = $ 29,680 savings per year.
$29,680 x 5 = 148,800 total savings in five years without interest.
Now using a compounding interest at the rate of 5% per year, then you'll end up a total of $168,655 after 5 years. 
Using the same compounding interest rate if you retire (after 5 years) then you'll be able to get $8,432.75 per year, which is $703 per month before taxes.
Read Also:
Pros And Cons Of Early Retirement Extreme
FIRE Movement Retirement (The 9-5 Job Slavery Antidote)
---
Step 4: Take Advantage Of Taxes
Now, this is the fun part. Or maybe not.
Let's say you invested in dividends stocks with a 5% return per year. These are not difficult to find.
Luckily, taxes in New York State for the long-term capital gains on assets held more than one year are assessed at 0 percent, 15 percent, and 20 percent, depending on the taxpayer's income tax bracket.
So, if you only earned $8,432.75 in one year.
You pay $0 for federal, state and local taxes if you are married.
The only thing you pay is the FICA – which is only $645 (7.65%) per year.
So, you still have $7,787.75 net a year or $649 per month. And your original expenses allowance on the above computation is only $620 per month.
If you are single, then you need to pay state and local taxes of only $17 and $13 respectively plus the FICA of $645 per year.
Net will be $8,432.75 – ($645+$17+$13) = $,7757.75 or $646.50 per month.
I know, this sounds extremely difficult but it's not impossible.
What if you earn more than $50,000? Then the equation will become much better, right?
---
Step 5: Make An Agreement With Your Spouse Or Partner 
Now, you know the math and how much you need to retire in 5 years.
And of course, you can see that's almost extremely impossible to live comfortably especially if you have much bigger fixed expenses on your personal budget.
This approach requires a definite change of lifestyle and therefore you need to make an agreement with your partner or spouse. You need to support each other in order to achieve financial independence in 5 years.
To make the computation simpler, let's just say you both earn $50,000 per year. Then your household budget would be $620 X 2 = 1,240 a month. Looks better?
What if you both are earning more than $50,000? Then again, the equation would better then.
How do people live this tight?
Well, you just need to stop eating out, shopping in and stop all expensive hobbies. You need to be creative in your everyday life then.
Let's take an example computation for monthly expenses:
Total Budget:              $1,240
Expenses: (Costs based in New York)
Apartment  Rental    $640 (a studio type – 1 bedroom 1 bath – Alpha Towers)
Utility cost                       $95
Internet                            $53
Transit pass (2)            $240
Food                                 $200
Total Expenses  $1,228.00. Still inside the total budget of $1,240.
See, it's not impossible, right?
Do you also see now why people who already achieve financial independence are traveling full-time?
Honestly, if you have $1,240 per month, you can live much comfortably in other Asian countries like the Philippines, Vietnam, Thailand or China.
I have a full-time blogger friend who lived for one year in Vietnam and he paid only $400 a month for his condo with breakfast and dinner served every day.
What if you're single?  Then, you can consider getting a roommate. Believe me, there are a lot of single people doing this.
---
Final Thoughts
There are some group of people I came across the promote early retirement – like the Early Retirement Extreme (ERE) and the Financial Independent Retire Early (FIRE).
The bottom line is if you want to retire early whether, in 5 or 10 years, you need to adjust your personal budget and your lifestyle.
The 5-steps on how to retire in 5 years  I mentioned above is NOT that ideal for a family with children. As a mother of 2 kids, I know that childcare costs relatively much. And it's hard to compromise a lifestyle when you have small kids.
However, it is really possible to achieve retirement in 5 years by applying these 5-steps. This concept is more applicable to minimalist people and to those who love to travel. And I have some blogger friends who already use this concept and get to travel full-time.
But honestly, I don't really follow the approach above. I reached the state of financial independence before the age of 30, without even applying ERE or FIRE concepts.
I'm not trying to brag, but when I was 22 years old, I worked with 3 jobs and had 2 businesses being managed by my sister and my niece. I worked really hard for it and at the age of 26, I was totally financially independent.
I obviously don't have 3 jobs anymore. Today I live in Europe and my businesses in the Philippines are still running and generate income even without me. I have some investment in small property rental (house and apartments), the stock market, mutual funds, index funds, and dividend stocks.
That's the traditional passive income building. It requires a huge investment though.
But guess what you don't have to do all of those. There is another way to increase your passive income online.
Check this out…
Best Option
Creating multiple passive income streams is the best option in retiring early. One of the best passive income-generating engagement is through online business.
Today, I love working for my own online business from home. It gave me a great opportunity to help people earn money online too.
Affiliate marketing is a type of business that has made many people a huge fortune while others are just earning around $10,000/month and this is what I'm doing and I love it.
You can see how I earn up to $1,174.09 per day doing product reviews as the result of my comprehensive training at the Wealthy Affiliate University.
There are many reasons why you should use this concept too to earn a full-time income from home. And these were my reasons when I started with this business.
I can earn money on any product I want
The simplest and easiest concept for online business
Sure success as long as you keep going
Unlimited earning potential
No face-to-face or direct selling
No face-to-face rejection
No networking
No recruitment
No inventory
No administrative work
Very low investment
I can work entire just with my laptop and internet.
I am my own boss
Scam protected
I can earn Passive Income online!
So, if you hate product demonstration or presentation, public speaking and certainly not a fan of recruiting your families and friends just to earn, then this is the best business for you.
Start your affiliate marketing business now.

Earn while learn and build your passive income online. 

I'm looking forward to seeing you and guiding you in this awesome community. See you on the inside.
If you have any thought or question, please don't hesitate to leave a comment below. Good luck with your journey to financial freedom online. God bless!
"Now he who plants and he who waters are one, but each will receive his own reward according to his own labor."
~1 Corinthians 3:8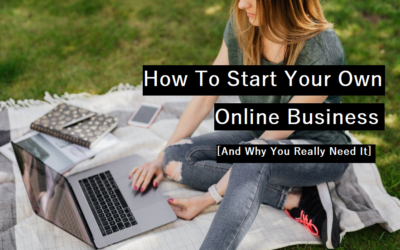 The free information on the internet makes it easier for us to find thousands of opportunities to earn money online.  Unfortunately, almost 99% of the opportunities you can find online are scams, craps, or programs that are not designed for ordinary people. Speaking...