Day 2: How To Make Money With Affiliate Marketing (Simplified)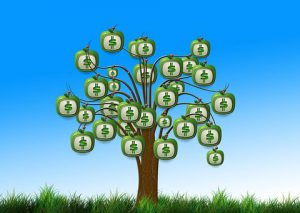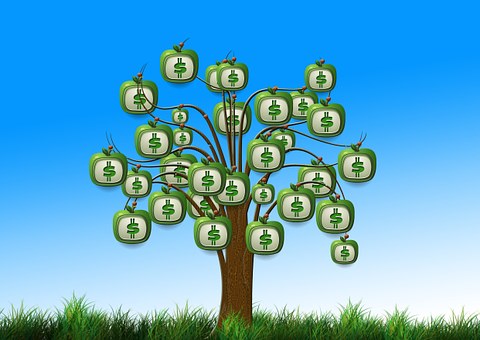 Affiliate marketing is one of the easiest ways to earn money on the internet. While it is true, that there are many types of internet marketing, affiliate marketing is still the best way to monetize an online business, like blogs.
---
What is
Affiliate Marketing?
I have a more detailed post, that you can read about "What is affiliate marketing and how it works".
But in today's course, I'll explain it in the shortest and simplest way.
To put affiliate marketing in a nutshell: you are getting paid a commission to promote a product or service.
Now, let's explore how this process works.
When you want to buy something, normally you do a search on the internet, i.e. Google.
For example, I want to buy a riding lawn mower this summer, but I have no idea which one is the best or which one to pick.
Potential questions I have could be:
Which riding lawn mower model is the best?
Riding lawn mower price range?
How to drive a riding lawnmower?
How long does a riding lawn mower last?
The best guarantee for a riding lawn mower.
how long does it take to smoke pork ribs?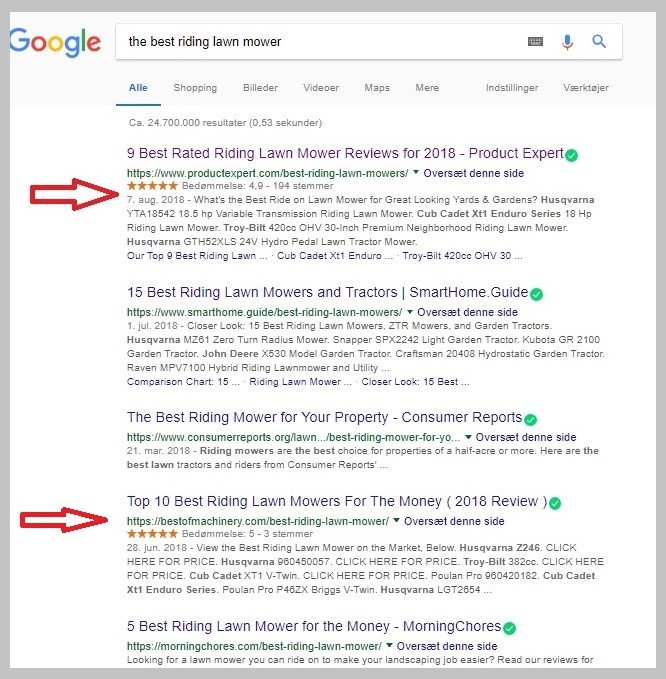 The first thing I would look at is the first website that is on the first page. And these are real people's review and I would like to know what they would have to say about riding lawnmower.
If you noticed, some have stars ratings and I personally like the ones with other people's recommendations.
Productexpert.com review sounds like a great choice, and I'm definitely interested to see their best rated riding lawn mowers for the current year.
I'd also like to see click bestofmachinery.com to find out which ridding lawn mowers that worth my money.
On both websites, you'll find affiliate links, which means if I click their links and buy a riding lawn mower, they make some money.
Each of these websites is an ordinary person that's making money online.
Many of these people are not professionals at all! They are people just like you that have a hobby or interest, and they made a website about it.
So let's see what it shows when I click on the first website: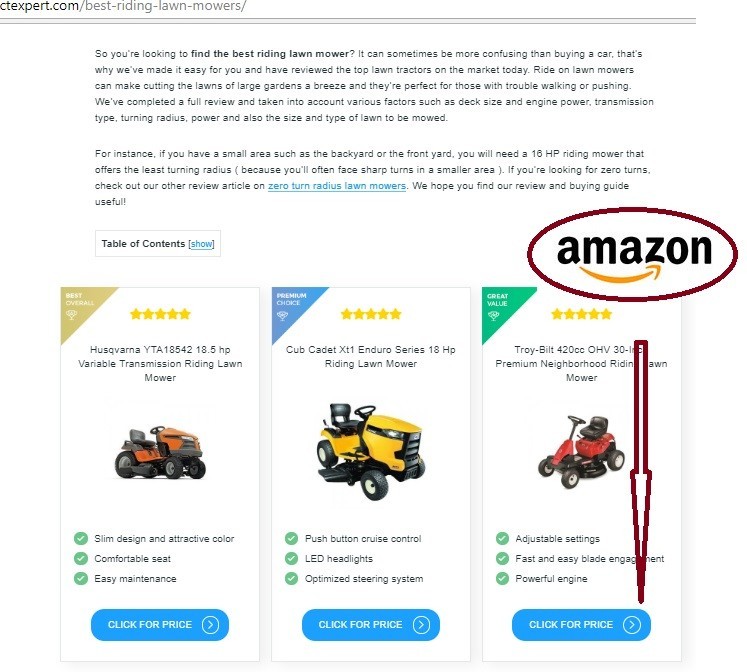 When I click that "click for price" button, this will redirect me to Amazon website. As it shows below: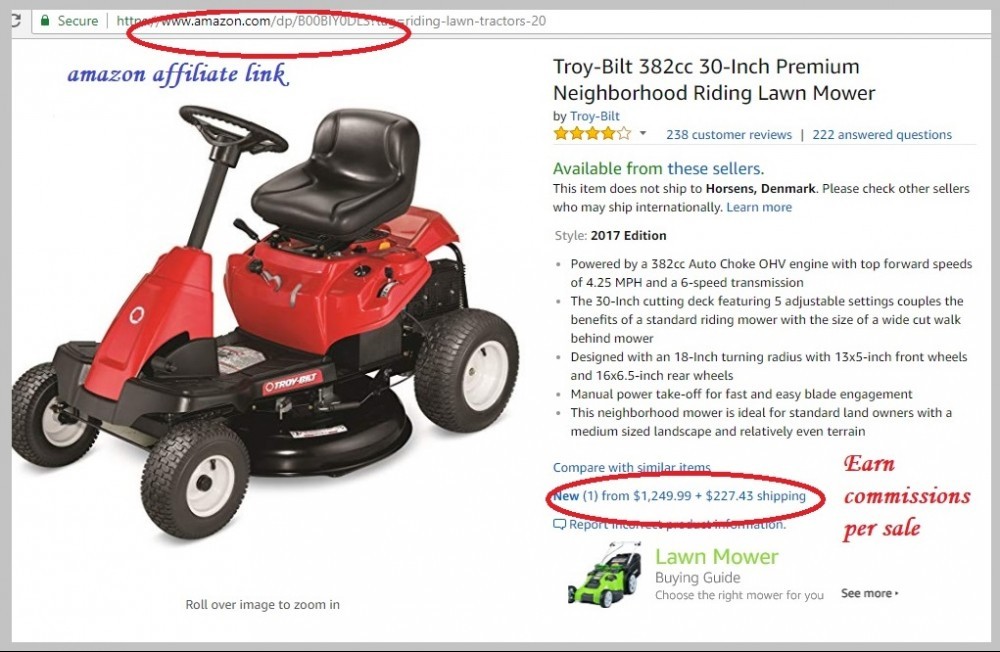 You can try it for yourself and see that there are many websites who are earning 6-figures and even make millions with affiliate marketing.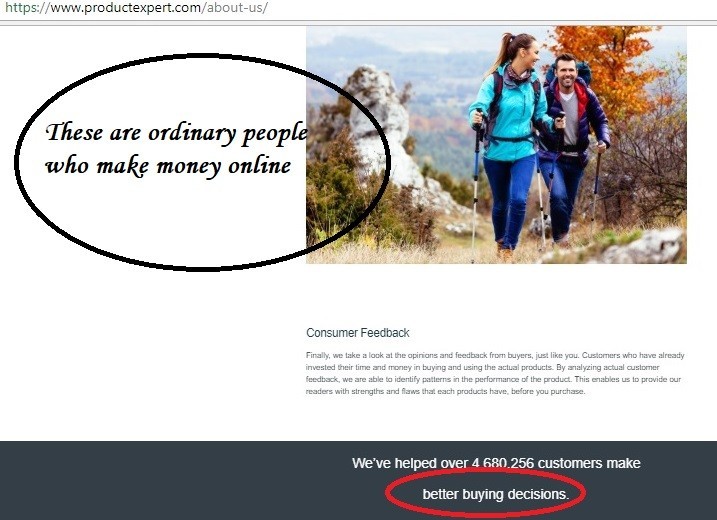 What's the main point?
You don't honestly have to manufacture lawn mowers. You don't need to have to open up a physical storefront in your city and start selling lawn mowers. You can make money by talking about lawn mowers and how it is being used with a simple website/blog and some articles that you write yourself.
If you can make $100 per sale in just one article, how many times will you do it so? This is just one topic, and there are hundreds and thousands of possible topics to choose from.
---
Your Own Money Making
Online Business
Now, the next thing we'll going to do is to take a look at what exactly you'll be doing to make money online with the help of affiliate marketing.
Step 1: Pick A Topic (Niche)
Remember that ANY website can make money. So, pick something you are interested in, something you really love or else you'll get tired of it and quit. Take note that this business is your long-term gig.
Don't worry about the competition, profit level, or any exact plan to make money right now. Some experienced professionals will consider these things, but that means months of research and delay. The perfect topic is the one that is perfect for you, and it's only you who can decide. However, the main key is the focus and never quit.
This is your first website and online business, so make sure you'll pick something you'll enjoy along the way. And you can tweak the website as you grow, and start a second website later on. The most crucial thing right now is to learn the process rather than hitting the bull's eye on your first arrow.
---
Step 2: Build Your Website/Blog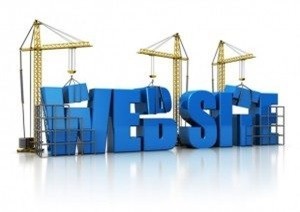 This may seem scary to someone who's never tried it before, but I promise you, a basic website up is actually very easy these days compared in 2009. In fact, you can do it in no more than 1 minute with SiteRubix. This Site Builder is very easy to use and custom "newbie friendly" version of WordPress. Most personal blogs and affiliate sites you see online today use WordPress because it's so easy to use.
I suggest you use a free website with SiteRubix. So, you'll not waste money in case you change your mind about your topic (niche) and change the domain name. You will get 2 free websites and 2 subdomains as a starter member at WA.
---
Step 3: Find Affiliate Programs
Now, this is how you make money.
Signing up for affiliate programs is totally FREE! They'll pay you a commission for each sale you make. Sometimes, a company will just give you one link and that's it. The rest is totally up to you. Other companies have a whole program with an affiliate manager, pre-made banners, tracking links, and even bonuses for increasing your sales numbers.
Step 4: Research & Create Content
Providing helpful information to people is the main business mission. We're not going to build an online shopping mall Amazon products showcase here.
By providing useful, unique contents, you gain authority on the internet, which means you get better ranking in search engines, i.e. Google. That way, you get more visitors, more sales, and more money. This is hard for a lot of newbies – that's why people quit at this point. But we have a lot of training inside the WA community to help and at the end of the day, this is not that hard at all.
These are some of the simple article styles to make money online.
Reviews
Comparison
Question & Answer
Tutorials & How To's
Roundups
Top 10 Lists
Trending Topics
A to Z Explainer
The basic and one of the popular style that people want to read is the "Top 10 Lists" article. Where you make a review of the top 10 times on your topic. Like "Top 10 professional drones" or "Top 15 cake recipes for diabetics"
How to research and write for your website is an in-depth discussion that we'll be having later. For now, a basic understanding that you'll be writing articles for your website is your main goal.
---
Step 5: Expand & Promote
Once you've got the core website up, your work starts there to make money w