If you have been around the internet looking for ways to make money, then you probably have met or approached by some "super-programs", "secrets" or "internet gurus" claiming that will make you money… a lot of money as soon as you join them.
These people are very "convincing" and they are very good at it so it's really difficult to know if they tell the truth or not, especially if you don't know the signs of a scam, that trigger red flags on a particular program.
So, let's start to dig in on which things you should be aware of and looking for in order to determine whether or not a program is a scam, garbage or crap.
Oh, when I say garbage or crap – I mean that these are legitimate programs but they offer very bad services or products.
How To Spot A Scam Online (14 Red Flags)
Before I start…
If you're sick and tired of scams online, check out my #1 recommendation below and learn how making money online really works. It's helped me earn up to $1,174.09 per day after 6 months:
Go here to see my no.1 recommendation for making money online
(Get started free – No credit card required)

Rule Of Thumb To Avoid Scams
---
"Too good to be true".
There's a good old saying "if it's too good to be true, then it probably is". This applies in almost every opportunity in life out there and especially in online opportunities around the web.
Are they promising you an easy and quick way to earn a lot of money? Then you know – this could be a trap for you to join them and give them your money.
Yes, who doesn't want to earn $2,000 a day with just a few clicks and blah blah blah? Of course, everybody does! It could sound like the "holy grail", "answered prayer" or "dream come true" until it turns out to be your nightmare.
And the thing is, you know nobody can just get rich that fast and easy but you were tricked to believe it could be possible.
The scammers are very good to convincing people and that you temporarily tend to forget to take the reality check – money doesn't just come that easy – you need to learn how to earn it right and that's it.
So, if you stop believing for a quick fix, then you'll be more than a half-way to the "safe zone".
The Professional Video Sales Scams
---
There are a lot, but not all the "20-30 minutes sales video" that you see out there are scams. However, it is very important to understand and remember that these videos are made professionally with different kinds of marketing techniques in order to generate and increase sales – if done right, of course.
But ONE thing is for sure…
The scammers use 20-30 minutes sales video purposedly presented with video sales scripts so you'll be psychologically persuaded to buy it easily.
Why is that? Because our brain gets more activated when you see pictures, see/hear videos and read at the same time. Have you ever noticed that you are more alert when doing these things all at the same time?
When you know how to do internet marketing, then you know how to do these marketing techniques – for either good or bad. And yes, when you have learned the real way to make business online, you can be very successful in selling or leveraging ANYTHING you want.
So let's go through the red flags…
Red Flag #1 – Fake Testimonials
---
Fake video testimonials are very common techniques that scammers use to trick you. They hire people/actor, for example, from fiverr.com, to make a testimonial video for just $5.
These people didn't really use the programs and the things they were saying on the videos are merely scripted from the creator of the product.
Red Flag #2 – Unknown/Fake Owner
---
This is almost common sense that a scammer will never disclose his/her real identity.
I have made a lot of product reviews and the scams have one sure thing in common – the real owner is nowhere to be found or double checked. Some of them never mentioned any name of their own at all and some of them are using pen names/pseudonym.
Another thing is the picture owner and the name are fictive. They are just using pictures from paid image banks such as Shutterstock.
Red Flag #3 – Entry Test
---
Another technique the scammers commonly use to make you want to buy their craps or fall for their scam is the so-called "entry test" to see if you are "qualified" to join their "super-exclusive-privileged" group of people who will get rich quick.
OF COURSE, you will ALWAYS pass those "tests" because they are all FAKE!
Trust me, they only want you to feel "lucky" and like you have an "exclusive opportunity" that not many people have the chance to get.
This is just a marketing bait. That's all.
Red Flag #4 – Ticker/Timer
---
Have you seen a ticker or a timer? Saying only a few minutes left? This is NOT ALWAYS true. Although this technique is one of the proven ways to get people to act fast, this is unfortunately also being used by scammers.
They will make you believe that the price will increase or the offer will close but in reality, it's not.
Take note that a scammer will set a timer of around 30 minutes and once you refresh your browser or if you close and open the same program again – the time will restart over and over again.
Red Flag #5 – Few Slots Remaining
---
Have you seen "7 Slots Remaining" or "We only need 20 people back" or something alike? Then be careful as there is almost no online business that will limit its own earnings potential and number of customers.
Here's a weird thing, even if you join the program, you still see the same "numbers needed" if you try to access the same program after a few days.
This technique is almost the same as the red flag #4 – it's just another marketing bait that wants you to believe that the time is running out and you need to act fast!
Red Flag # 6 – Just a Few Clicks
Another thing is that they will try to sell you something that does not require a lot of work to get everything up and running. This marketing bait wants to make you feel how easy it is "to start earning money online" so you would want to join or buy the product.
And once you get in, you know it will definitely take a lot of time to set it up and a lot of time before you start making money or worse, you don't even earn any penny at all.
Red Flag #7 – Just a Few Minutes Work Per Week
---
"Just 5 minutes, 10, 15, or 30 minutes work per week and you will earn a lot of money!". It sounds like a dream come true, right? But trust me, there is no online business that can give you great results or source of income for just a little amount of time every week.
The truth is, you need to invest a lot of time before you can get your online business automated, yet it will still need much more than 5-30 minutes a week to sustain earnings.
Red Flag #8 – 100% Autopilot/Automated
---
Automated online business? Think twice. A business can't be really become "100%".
I know some trading program that can be set up on autopilot. But an online business with a website can't run on 100% automation. It will always require a reasonable amount of time and work.
Red Flag #9 – No Contact Information Upfront
---
This is not applicable to bloggers because most of them are using affiliate marketing, which means they recommend and leverage other people's products.
But if you have to pay directly to a website, then make sure to check their owner information, physical address, contact numbers and support team. And double check it online and make research if the information is real.
Red Flag #10 – Unrevealed Upsells
---
This is a little bit tricky as you will not always see the "unrevealed" upsells until you buy and get into their system.
It works this way. You will be asked to pay only $1 or $5 or just a relatively small amount of money and then as soon as you join, you will be bombarded with a lot of upsells – which means you need to pay a lot more than the initial payment you make otherwise it will not work.
There are upsells that promise a 10x, 20x or 100x better results if you pay for an upgraded plan or package.
Upsells are more or less normal for businesses but they must not be "unrevealed". Do you see different kinds of upgrades with upsells upfront on a website? Then it is a good thing.
How can you reveal the unrevealed upsells without buying it first? Affiliate marketers know how to access online affiliate programs. This is where you can find the commission and compensation packages for affiliates programs. Most of the "cheap" programs cost weigh much much more than the initial payment. So, they are not really cheap. What do I normally see? It will be boldly stated a huge amount of commission like "up to thousands of dollars (wherein the initial payment is only like $100", "multiple upsells", "re-billing" or "recurring sales".
Unfortunately, if you don't know where to access this info, you will not reveal these unrevealed upsells until you already bought the product.
Red Flag #11 – The $1 Program
---
The trick with this marketing bait is that they will ask you just $1 dollar to access the program. Why $1? Because they want your credit card information. They can just give it free but nope! They need your credit card or bank info so they can make the rebilling month after month.
Make sure you read the small lines for the rebilling policy before buying a $1 dollar digital product. Better yet, never reveal your bank information. I personally use Paypal for online payments.
Red Flag #12 – Short Money Back Guarantee
---
If you see a money back guarantee of only 14 days or 1 month only, then make sure to check the term and condition. Some programs with subscriptions require a 30 days grace period before you can cancel your membership.
For example, you bought Product X with a monthly subscription of $99 with a 14 days money back guarantee. As soon as you request for a refund, you will be notified that you need 30 days grace period before cancellation. Then, you need to pay another $99. Even though you are entitled to a refund of the initial payment.
I personally choose to have at least 60-days money back guarantee when buying an online program.
Red Flag #13- "Congratulation" Email
---
If you receive an email from someone you don't know or from a company and telling you something like "Congratulations, you have won!" or "you have been chosen for an exclusive opportunity" or "Your check is waiting" or something like that…
Don't even read it! It's most likely a scam.
I always block those senders every time I get such kind of emails.

Red Flag #14 – Money, Money, And Money.
This is the most obvious one and the biggest scam warnings above all.
If you see a website, sales video or any sales material who are spending so much more time talking about how much money you will make rather than showing you how to make it… then, you really need to double check and use more time to do your research before you dive into it.
A program with has no information on how it really works is not a real deal. You can expect that they will show you fake income statements and fake testimonials.
Still Not Sure If It's A Scam?
---
So, there you go. You got the 14 most commonly used marketing baits and tactics of scammers.
Always do your research before making any decision in buying some programs online. Not all people are honest. Unfortunately, there are almost 99% of the money making programs out there are scams, garbage, B/S, craps and whatever you want to call them.
If you're still not sure if it is a scam and if you want me to make a product review for you just send me a message or write it on the comment below, and I will be more than happy to help you out.
Apropos reviews, when doing your research, try to read a lot of reviews of this particular product as many as possible. If there are more negative reviews than the positive ones, than you probably know what to do. Stay away from it. Better never than sorry.
Final Thoughts
---
Wow! I never expected this post to be this long. Whew! there are really a lot of things you need to be aware of. Those 14 red flags are "just" the commonly used tactics. I'm sure there's a lot more of them.
If I personally spotted at least 2-3 things on this list in a particular program, I will most likely not going to buy it.
Scams are everywhere. Scammers are really really good to disguise, some are obvious but some are really good at fooling people.
To stay away from scams is to simply accept the fact that an online business is simply just like any other business that needs hard work, dedication, determination, and consistency.
Anybody who offers you a program claiming to make you rich overnight for just a little amount of money, then get back to reality. There's no such thing like that – it's probably 99.9% a scam.
Have you been scammed? You can report them here.
So, How To Really Make Money Online (No Scams)
There are, of course, many ways to make money online. After all, the internet is by far the biggest market in the world. However, let's face it – nothing comes easy. You'll never achieve anything without you having to spend some time and work on learning first.
Having that said, you still have to avoid all the scam sites telling you that they will teach you when they in reality not going to teach you anything of value at all.
Most importantly, you need to start from scratch, the basics – before you run into the more advanced stuff. Just like anything else in life – you need to learn how to crawl and to walk before you even can try to run.
So…
If you're sick and tired of scams online, check out my #1 recommendation below and learn how making money online really works. It's helped me earn up to $1,174.09 per day after 6 months:
Go here to see my no.1 recommendation for making money online
(Get started free – No credit card required)

I'm looking forward to seeing you and guiding you in this awesome online business journey. See you on the inside.
This is the end of today's topic "How To Protect YourS. I hope you have learned more about this product/opportunity.
If you have any thought, more red flags to include or question, please don't hesitate to leave a comment below. Good luck with your journey to financial freedom online. God bless!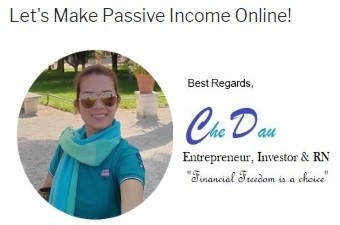 [grwebform url="https://app.getresponse.com/view_webform_v2.js?u=zxME6&webforms_id=25182305″ css="on" center="off" center_margin="200″/]