Parallel Profits Review: Insider's View [You Need To See This First]
Parallel Profits Review: Insider's View [You Need To See This First]
*This post contains affiliate links (read more on disclosure page)*
Have you seen this viral online opportunity lately? Yes, Parallel Profits is the name.
If you haven't heard of it, it's the newest, unique and great opportunity to earn a lucrative profit online.
This opportunity has nothing to do with affiliate marketing, eCommerce, MLM, video marketing or any other online business online that you and I have seen before.
See the "unprecedented twist" below that make this business unique.
This is the first time it came out. It was launched last January 23, 2019, carts were opened on January 28, 2019, and it closes on February 7, 2019.
Yes, you read it right, the selling period is very short and that is for a very good reason because of the business model itself.
And if you really are interested in it, you better hurry up before it closes for new members anytime soon.
You can watch the sales video and read on to the sales page here or click the image below (If you haven't done it yet).

In this review, I will be touring you around the member's area and tackle what you can expect once you join this program.
Welcome to today's topic: "Parallel Profits Review: Insider's View [You Need To See This First]"
Scope:
Parallel Profits Overview
What is Parallel Profits?
Parallel Profits Business Model Twists
Parallel Profits 3 Simple Steps To Success
Parallel Profits' Owners
Aidan & Steven's Past Programs
Parallel Profits Members Area
Parallel Profits Training Modules
What I Do Love About Parallel Profits?
Why Does It Cost That Much?
Verdict & Final Thoughts

Parallel Profits Overview
---

Product Name: Parallel Profits
Website: Parallelprofits.com (Check It Out Here)
Founder: Aidan Booth and Steven Clayton
Product Type: Franchise Online Opportunity
Price: $2497 (one-time) or $997 (3 installments)
Rating: 99/100
Recommended: Yes, Highly Recommended
What is Parallel Profits?
---
Parallel Profit is a training program which aims to help their students to earn money online by becoming a partner with them. The system uses a franchise method that is why the number of members (franchisee) will be limited.
The business model is simply providing really simple online services to small, local businesses. Local businesses such as plumber, dentists, insurance companies, real estate companies, etc.
Literally, local companies which you can find in the main street or mall.
The services will help them achieve more search engine visibility, more social media exposure along with a better looking and more reliable web presence – which will result in two things for them – more customers and more revenues.
With this business, you only need 7 sales to earn $100,000 every single year using a proven system. And the income is totally scalable to $200K…$300K according to your effort using the 3-simple steps. Read about these steps below.
Don't get it wrong. This is NOT a "quick rich scheme".
$100K sounds A LOT, but it's actually very possible. Breaking $100k down into 12months, it's only 8,333/month and equivalent to only $280 per day.
Parallel Profits Business Model Twists
---
1. Aidan & Steve will become a franchisor and will partner up with students who follow their training. The benefit of this is that students won't need to worry about things like branding, setting up a domain name, website, copywriting, marketing, etc.
Since you'll be working with them as a franchise, all the "hard word" will be provided for you by their team. That's another reason why you can start making money quickly.
2. You don't need to be an expert or much experience to get started. Being a Parallel Profits student, you'll also be able to access a full team of professionals to help the clients that you've secured.
3. With the incorporation of their unique lead generation & capturing system, you won't be required to do any face-to-face selling as well.
These three "twists" will eliminate almost all the usual roadblocks that people hit when trying to build a business online, making this model highly scalable.
Parallel Profits 3 Simple Steps To Success
---
While it may sound complicated, it's actually a pretty straightforward process. It looks like this in a nutshell:

Step 1: You activate your "sales magnets" (that draw in targeted leads).
Step 2: You turn those leads into customers (using automatic marketing and messaging systems).
Step 3: Then you deliver the simple services to the customer (which as you will discover in a moment, can actually be done for you)
…Then you replicate the steps to boost customer numbers, sales, and profits.

Parallel Profits' Owners
---
This program is indeed relatively expensive, yet affordable. But, who are the owners – Aidan Booth and Steven Clayton? Are they reputable? Do they have good credibilities to run a high-ticket program like this? Can you trust them?

Aidan Booth & Steve Clayton are "internet marketing veterans". They've been online for over a decade since the 2000s.
They met in 2010 and became officially business partners six years ago, in 2013. Since then their business has grown tremendously.
They now have a team of over 50 employees based in the USA, the UK, Canada, Pakistan, Argentina, Venezuela and China who work on a variety of eCommerce, information and software businesses – most of which do over 7-figures per year.
One of the things that they are best known for is teaching people how to make money online. Over the years they have coached and worked with thousands of everyday folk around the world – helping them to build, grow and scale their online businesses.

Together, they've generated millions in sales and helped hundreds and thousands of people across the globe through their courses and their coaching.
Take a look at Aidan's blog and check out some of his ideas and past successes.
In my honest opinion, Aidan and Steven are highly successful and reputable internet marketers who have shown previous online success. And coming up with another revolutionary and unique program – is expected to be another blockbuster.
Aidan & Steven's Past Programs
---
Aidan and Steven have a credible background because of their results from their past programs. Steve was also previously the CEO of a Fortune 500 company.
They've created successful programs like 100K Factory & 7 Figure Cycle.
The 100K Factory is basically a training program that teaching about affiliate marketing and eCommerce. They help their students set up their affiliate niches and eCom Stores and then drive paid and organic traffic.
The 7 Figure Cycle is an updated version of 100K Factory which aims to help their student to achieve 7-figure income under 1 year using 7-simple compounding steps as shown below.

The 7-steps are basically:
Identify suppliers
Scan their listings
Pin-point your winners
List the winners
Prepare your shipment
Send inventory to FBA (Fulfillment By Amazon)
Profit & get paid
This system alone has proven to help 517 students succeed WITHOUT:
A website
Spending a fortune on products
Waiting weeks for products to arrive
Any product development or branding
Any customer support
Needing to run any paid Ads
And this program offered a "double money-back guarantee".
This program is currently CLOSED for New members.
And this is what you also can expect with the Parallel Profits: They will close the doors as soon as they reached the number of members or after February 7, 2019.
Parallel Profits Members Area
---
As promised, I will be touring you around the member's area or the dashboard.
The dashboard is very user-friendly. There are 13 modules, introduction and general pages that you can find on the left side.
When you log in to the member's area you will be greeted by the owner, Steven Clayton. He is very sincere, polite and professional.
You'll definitely feel very welcomed and he'll make you feel that joining this program is really a life-changing decision and that your investment will not be wasted.
He promises you to help you to succeed through this training program. His welcome message is very encouraging.
Parallel Profits program contains an introduction, 13 training modules, and general pages. You can find them on the left side and these are the things that you can expect inside them.
Introduction
The introduction contains 5 videos that you need to watch in order.
The videos discuss what this course will be about, concepts and the plan of action to get you up and running with a profitable business!
Video #1 – Getting the most from the course and what to do right now
Video #2 – Franchise territory discussion
Video #3 – Interview with a successful SEM Agency owner
Video #4 – Why franchises are the best path to success
Video #5 – The plan of attack and setting expectations
After watching the video you'll need to register on the Modul 1 (Early Bird Training) and Modul 2 webinars. The webinars are already on February 1 and February 8. And don't worry, if you joined after February 1, you'll get access to the replay.
This is the milestone image taken from Video #5: The Plan of attack.
Module 1 – Introduction and Plan
In this early bird training, it discusses the overview of the course, the process of being a franchise owner, and how your territory works.
Module 2 – Business Overview
This session is about the business model of Parallel Profits and the services they offer. They also go into detail about who your customers will be, your value proposition to them, and why they need your services.
Module 3 – Business Set Up
This webinar is about the accounting and legal aspects of your business, including insurance, setting up an LLC and other matters relating to the franchise. The webinar is also scheduled on February 8 together with module 2.
Module 4 – Services and Pricing
This session is the detail of what services you will be offering your client and the pricing structure.
Module 5 – Lead Generation
This session is a discussion of generating leads for your business. This includes setting up sales funnels, landing pages, and email templates.
Module 6 – Closing Customers
In this session, they discuss the process of successfully closing customers.
Module 7 – Business Operations
In this session, they talk about the business process and operations for a franchise and non-franchise owners.
Module 8 – The Franchise Process
In this session, they discuss the franchise process, including processing instructions, contracts, and contracts for non-franchise owners.
Module 9 – Billing & Accounts Receivable
In this session, they talk about taking payments from customers, billing and accounts receivable.
Module 10 – Customer Reporting
In this session, they talk about customer reporting.
Module 11 – Customer Retention
In this session, they talk about tactics to retain satisfied customers.
Module 12 – Ongoing Accounting
In this session, they talk about long-term accounting of your customers and your business.
Module 13 – Scaling & Long Term Growth
In this session, they discuss scaling and the long-term growth of your business.
General Pages
This contains basically what you can see on the navigation icons: Updates, FAQ, Tools, Resources, Support, and Extras.
All modules will be on scheduled webinars where everyone will start on the same date, path, and tempo as much as possible.
However, if you'll not be able to participate on the given date and time, all webinar replays will be available after 24 hours.
What I Do Love About Parallel Profits?
Reliable, trustworthy and professional owners in this field of business.
A unique online business model
High-ends and recurring sales – making it possible to achieve full-time income quickly.
High demands and low competitions business model
Franchise business often succeed because it's already proven and tested
No need to be an expert to deliver professional services and products
Scalable income results
Free Franchise
Solid Business that you can be proud of
60 days money back guarantee
Great Tools and Resources
Very Useful Bonuses
and a lot more…
Why Does It Cost That Much?
This training program can be relatively expensive just like their previous programs.
However, they only need a limited number of members and a higher price is, of course, one way of screening people who really are seriously in need of a solid business like this.
Looking at the value of the franchise and the training itself, $2500- is actually a fair price for this kind of solid business.
Verdict & Final Thoughts
---
So, is Parallel Profits legit? Yes, absolutely. This is highly recommended for anyone who is seriously in need of solid business.
Finding a legitimate and solid business online is very rare. And when you find them, you can expect a relatively high investment – for yourself and for the business itself. However, applying the concept of franchise method in an online business is actually at a fair price.
Parallel Profits has successfully launched a somewhat mindblowing franchise concept for an online business which aims to help local businesses. Nobody has thought of it before since the business model is honestly simple.
Having that said, Parallel Profits could have chosen any other services but has chosen the best one- which is the basic necessity for any local business.
A website and online presence are very crucial for any local business to gain more customers and generate more sales. Thus, they will be happy to pay you every single month.
To top it all, when it comes to recessions, the last thing that will shut down for business operation is actually the website. On the contrary, the needs of online services will be higher because everybody needs more sales.
Here are some Quick DETAILS:
Parallel Profits pricing: $2,497 (one-time payment) or 3 payments of $997
Launched on ClickBank
Total launch duration: 9 days
Any discount? No. one-time offer…
Is it safe to pay? Yes.
Does it work for all countries? Yes, there are local businesses everywhere.
Any Upsells and other costs? Not disclosed yet.
Alternatives? NO, there's no something like this yet.
You only need 7 sales to earn a full-time income of $100,000 a yearCONCLUSION: Highly Recommended

(THIS OFFER IS CURRENTLY CLOSED)

This is the end of my today hot topic "Parallel Profits Review: Insider's View [You Need To See This First]". I hope you have learned more about this product/opportunity.
If you have any thought or question, please don't hesitate to leave a comment below. Good luck with your journey to financial freedom online. God bless!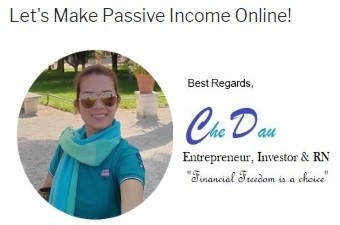 [grwebform url="https://app.getresponse.com/view_webform_v2.js?u=zxME6&webforms_id=25182305″ css="on" center="off" center_margin="200″/]