Are you scared of the next market crash? Who isn't?
If you just had a crystal ball to tell you when the market crash will strike or what will happen in the next 5 years, then you definitely know what to do and earn a lot of money from it.
---
Welcome to today's topic: 
Protect Your Investments From Market Crash (5-Step)
The truth is, NOBODY knows when the next market crash will happen but it WILL happen. It's just a matter of WHEN.
As a matter of fact, you can see a lot of financial experts who are trying to predict the market trends, and interpret the market and advice differently. You can, of course, use different types of indicators and technical analysis, but nothing is 100% sure prediction.
Having that said, you know that any investment bears risks… and if you don't protect yourself from a market crash, your portfolio can be wiped out in a very short period of time.
But what can you do about it and how can you protect your investments?
---
History Makes
Us Wiser
Historically, the market crash happens every 10 years and since 1929, there have been at least 20 times market crashes. The last market crash was in 2009, so technically speaking, the next market crash is supposed to happen this year (2019) or any time soon if the tends continues.
If you have been working for more than 15 years and have contributed to your 401K, you can probably remember how much your retirement account went down during the market crash in 2007-2009.
If you have been investing for years now, you certainly became wiser now on how to protect your investment from market crash or bear market.
---
5 Steps In
Protecting Your
Investments
I don't consider myself as an expert but as a small time investor, I have learned a lot from the previous market crash that you can get inspiration on how you can protect your investments from a market crash.
First and foremost, you need to know you where your investments stand now. Your investments could be actually on the high-risk profile more than you think there are.
If you have been investing at 70/30 ratio of stocks and bonds back in the second quarter of 2009, then your investments are probably at the ratio of 90/10% of stocks and bonds today because of the stock market rally since then. That means the value of your stocks went up faster than the bonds.
---
Second, rebalance your investment allocation. Allocating assets is absolutely tricky for a lot of investors and even for the experts. But as a rule of thumb, you would want to invest in a much lower risk during a market depression.
The simple key is to invest at the reverse ratio of 30/70 or 10/90 ratio stocks and bonds according to your risk tolerance.
You may also want to diversify your investments. Having more than just stocks and bonds is highly advisable during a depression or bear market.
Investing in other assets like real estate, peer-to-peer loan and crowdfunding investment will help to smooth out your return.
---
Third, understand your risk tolerance. Risk tolerance is very subjective and individual. Your risk tolerance could be higher or lower compared to your best friend's tolerance to market depression.
However, you need to understand your own stress trigger or how much the market could go down before you can feel panic in seeing red numbers on your portfolio.
---
Fourth, match your investment according to your age. Your investment should change as you get older. You may want to match your investment according to three things: your age, investment goals, and your risk tolerance.
If you are at your 30s, then you have plenty of time to recover from a market crash. However, if you are already at the senior age, then your financial goals are totally different compared to someone in their 30s and your time to recover from a market crash is not as much as the latter has.
See my different financial tips according to ages below: 
---
Finally, have investment rules and follow them strictly. It is very important to set and adjust your investing rules during a market depression. For example, when to sell, which percentage you want your stop-loss or your trailing stop to be, and as well as your buying decisions.
Moreso, it is important to decide how much of your portfolio that you want to diversify to other forms of investment like CDs, treasury bills, short-term government bonds, crowdfunding investment or real estate.
---
What To Do
If You Got Hit
By Market Crash
So, what you would you do if you hit the market crash and your investment got wiped out?
Go panic and sell everything so you won't lose "more money"???
Unfortunately, this is what a lot of people do who are experiencing a market crash for the first time – panic and sell.
However, this is absolutely the last thing you should do or never do it all. Why? If you get to sell all your stocks during a bear market or depression – you will lock yourself into a loss. There would be no chance for you to recover from it.
My former mentor used to tell me "to experience a market crash like a party".
Say what? Party? Yes, I thought he was crazy telling me to be overjoyed when the market is down!
However, it actually makes sense when he told me a very simple example or parable:
"Buying stocks during a market crash/depression is like buying candies at a discounted price. Imagine going inside a candy store and everything is 50%, 60% or even up to 90% off!"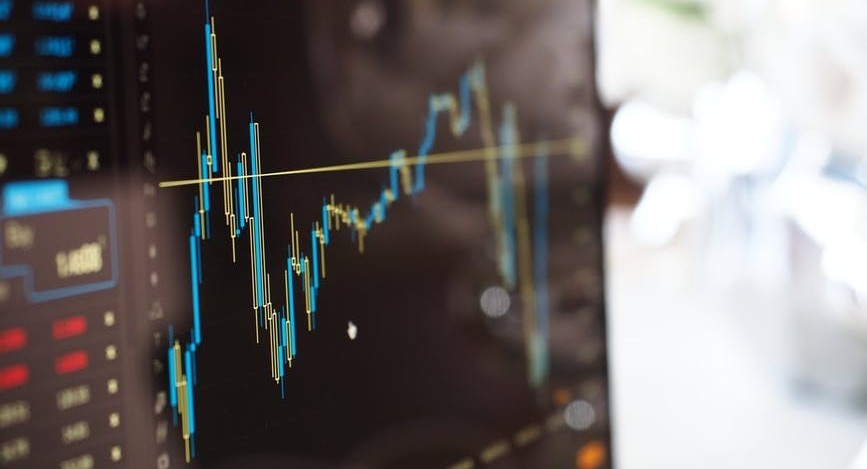 ---
DCA

If you got hit by a market crash, keep buying more stocks as they are at their discounted price. Imagine that you could buy 10 stocks in a bear market while you can only get 1 stock during the bull market for the same amount of money. Cool, right?
Keep doing it regularly and by the time of recession (when the market begins to rise again), you'd probably have a significant number of stocks of let's say corporation X and your loss from depression will be recovered significantly faster.
This is known as the averaging method. In the investment world, we call it as DCA or the Dollar-Cost Averaging. In this concept, it is highly important you keep investing regularly in the same time interval.
---
Dividends As A Passive Income
I personally use the DCA concept and I also make sure to choose stocks with yearly dividends. This way, I will be getting cash profits every single year during the time of recession by just owning this type of stocks or shares. The cool thing is, you will never get a negative dividend – it's either zero profit or a nice amount of money per stock I own.
What do I do with my yearly dividends? I can either withdraw them just like rental income, use them for extra vacation every year or reinvest them in the same stocks. The latter is what I do most I get a number of stocks again at a discounted price.
Take note that there's always a price adjustment right after dividend sharing, so the stock price is again cheaper. Some corporations offer stock dividends or dividends in a form of stocks while some companies offer a discounted price like 15-25% in a given period of time as a shareholder. But this gives the same effect if you like the "dividends reinvesting concept".
---
Apropos Passive Income
Creating passive income online is my latest venture today. If you want to create a profitable online business that is risk-free and market crash protected – check my number 1 recommendation and get my free guide and gifts for you to get started.
---
This is the end of today's topic "Protect Your Investments From Market Crash (5-Steps)". I hope you will find it useful in order to protect your investments against the next market crash.
If you have any thought or question, please don't hesitate to leave a comment below. Good luck with your journey to financial freedom online. God bless!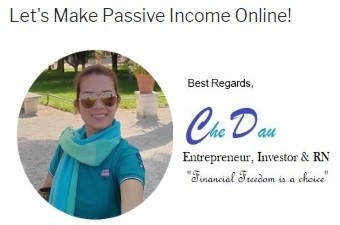 Che's Top Recommended Programs 
Wealthy Affiliate University

 – To educate yourself on how making money online really works. Open your FREE account here (No credit card info required)
3-Steps In Making Money with Bitcoins And Other Cryptocurrencies – Instant Money If You Have A little Money To Invest.

PipsDominator

 – To learn how to leverage Forex Trading and trade like a Pro
If you are completely broke, try these simple gigs online to earn and save money.