Welcome to my SaleHoo Ultimate Review!
Are you considering a dropshipping business? Are you looking for a legit and scam free environment dropship directory and came across SaleHoo.com?
So, your question is probably "Is SaleHoo a scam?".
Dropshipping is one of the good ways to earn a good source of income online.
There are a lot of platforms that you can choose from – like AliExpress, Worldwide Brands etc. The problem is – are all the suppliers surely scam free? We'll get back to that later.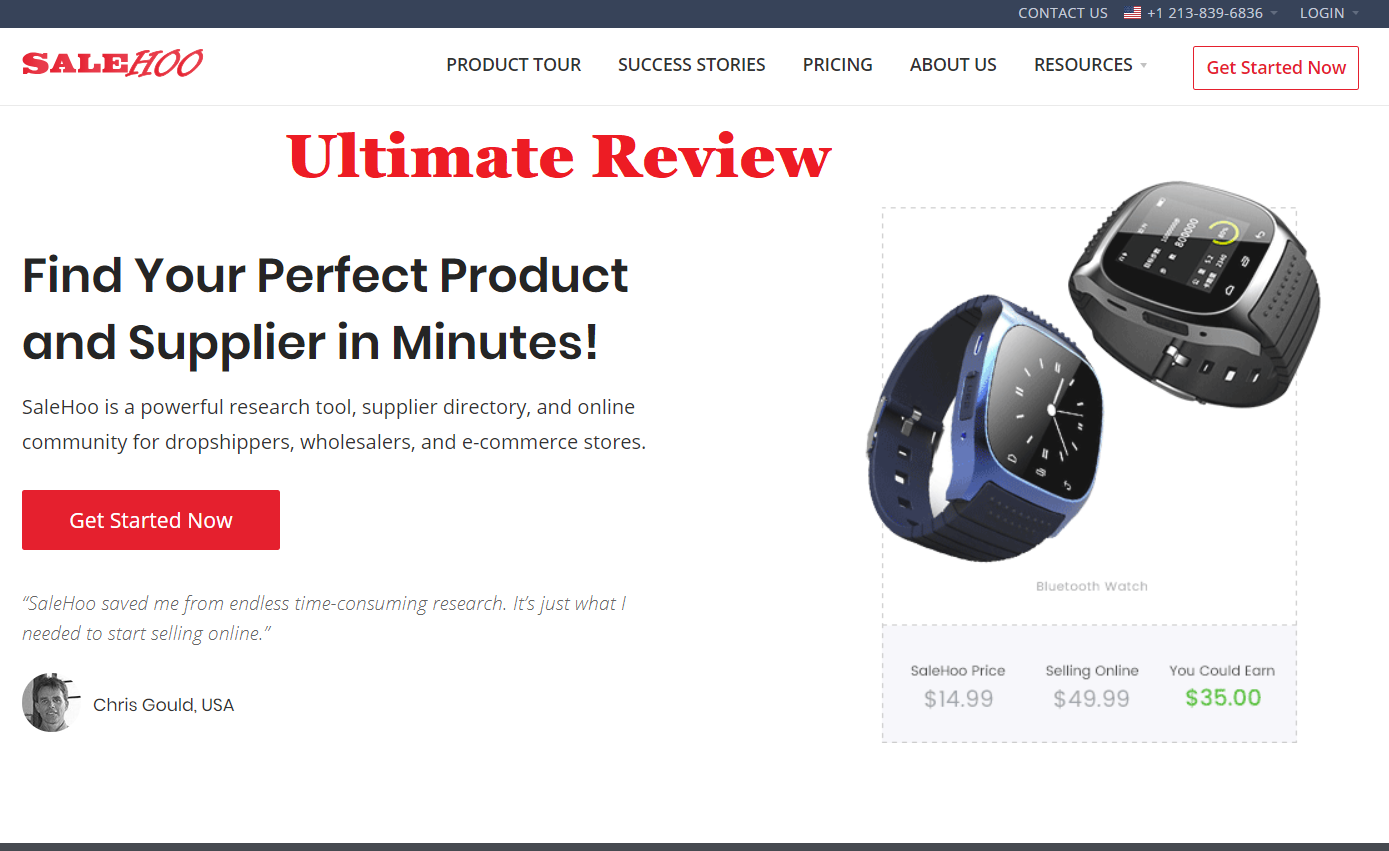 So, why drop shipping is a good way to start an online business.
It allows you to Operate a business with just a laptop and an internet connection
A very low initial investment
Your investment will probably be just your website, web hosting and your marketing efforts.
You don't need to spend a lot of money on inventory, materials, and tools
You don't need a warehouse so you don't have to worry about the overheads
You don't need to hire more staff
You can scale your business quickly
Your suppliers will take care of all the difficult work for you. So, more sales won't necessarily translate into more work.
You only purchase from your suppliers when you've made a sale
A very high potential of online income
In this SaleHoo ultimate review, you will find all the answers that you need in order to find out whether SaleHoo is a scam free directory and something you should consider as a great option or not.
SaleHoo Ultimate Review: Scam Free?
Reviews scope:
SaleHoo Review Summary
What is SaleHoo?
Dropshipping vs. Wholesaling
Pricing
$1 Trial Of SaleHoo Directory
SaleHoo's Training & Support
What I Do Love About SaleHoo?
Minor Things I Don't Like About SaleHoo
Verdict & Final Thoughts…
Other Options
Still Can't Figure Out How To Earn Money Online?
Click The Button Below And Get My Free Guide.

SaleHoo Review Summary:
Product Name: SaleHoo Directory
Website: SaleHoo.com (Check It Out Here)
Founder: Simon Slade
Product Type: Wholesale & Dropship Directories
Price: $67 per year
Best For: Beginner – Experienced / E-Commerce
Rating: 95/100
Recommended: Yes
Need An Online Entrepreneur Certification?
Click The Button Below And Find Out The World's Best Education Program.

What is SaleHoo?
SaleHoo is not just a wholesaler directory. It is actually a New Zealand based directory of about 8,000 different wholesalers, manufacturers, liquidators, and drop-shippers. It has 2.5 million+ branded products.
Ultimately, SaleHoo is a powerful research tool, supplier directory, an online community for drop-shippers, wholesalers, and e-commerce stores.
Since 2005, SaleHoo helped over 137,000 people to start and grow their online business. SaleHoo is an easy-to-use tool that helps online sellers find profitable products from certified low-cost suppliers.
Here is the sample of products to see how much you can earn per item.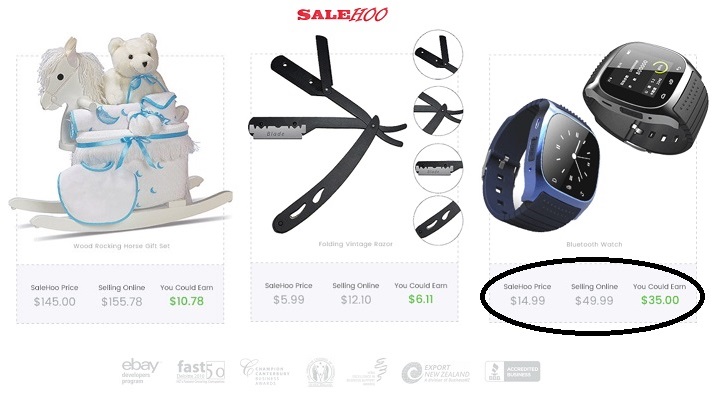 And this is how it works:
First, you find ideas for profitable, in-demand products by using the market research labs.
Then, you use SaleHoo directory to find a trustworthy, low-cost supplier who will stock your chosen products.
And finally, you contact suppliers to get you a new product at the lowest cost where you can resell it is a huge profit.
Along the way, you will have unlimited training and award-winning support. Salehoo has everything you need to organize products and information in one place.
Dropshipping vs. Wholesaling
Before we move on. Let's distinguish the main difference between dropshipping and wholesaling.
Dropshipping is a supply chain management method.
You don't need to keep goods in stock but instead transfers your customer orders and shipment details to either a manufacturer, another retailer, or a wholesaler.
Then, they will ship the goods directly to your customer and sealed with your company name.
Wholesaling is the act of distributing a product to a reseller, typically in bulk and at a low cost.
Mostly, wholesalers offer a drop shipping service to retailers or resellers but not all of them.
SaleHoo has both wholesalers and drop-shippers on their directory. So, make sure to check this out because wholesalers require a minimum bulk of orders.
If dropshipping is really the concept of your online business, you don't want to end up ordering 12 pairs of shoes wherein you only sold 1 pair and has to keep the rest.
Pricing
SaleHoo offers membership for a flat rate of $67 per year.
You can also get lifetime access for only $127 – This is the most popular membership.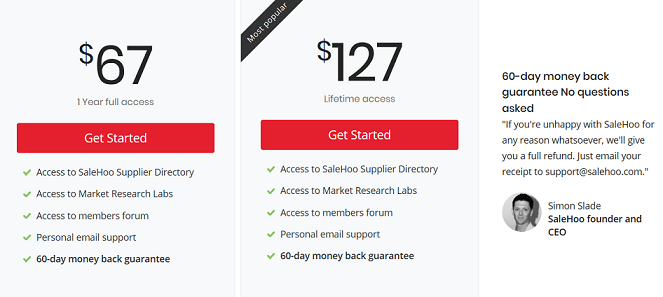 Once you pay the membership fee, you will get access to SaleHoo Suppliers Directory, Market Research Labs and Members' Forum. You will also get a Personal Email Support.
Your purchase has 60-days money back guarantee.
Can you pay on monthly basis? NO, unfortunately, the only available payment terms are the yearly and lifetime membership at this time.
How can you pay? SaleHoo is linked with ClickBank and you can pay with any major credit cards and Paypal.
$1 Trial Of SaleHoo Directory
If you want to try SaleHoo and see for yourself if you will like it, you can avail 7 days access for ONLY $1. You can cancel it anytime.
For just $1, you can get full access to the wholesale directory and Labs. At the end of your trial, you can cancel or renew for 12 months for $67.
You'll get their supplier directory with over 8000 tested and verified suppliers.
You'll get access to the market research labs, which hairs over 50000 ideas where you can unearth profitable markets and increase your profits.
Highly responsive customer support. you will get help faster and is up and running sooner.
Full, instant membership today SaleHoo Community of over 137,000 experienced online sellers.
Need An Online Entrepreneur Certification?
Click The Button Below And Find Out The World's Best Education Program.

SaleHoo's Training & Support
Salehoo is geared towards supporting e-commerce entrepreneurs. It has all the training and supports necessary to their members' success.
Salehoo has indeed fantastic customer support. Their support is available through:
Live Chat
Telephone and email, Monday to Friday between 5:30 p.m. to 1:30 a.m. Eastern Standard Time.
Quick support through their Facebook and Twitter accounts.
Salehoo's support area is also very impressive. They have 50 step-by-step guides and videos. They have also offered some guides on selling on those marketplaces like eBay and Amazon.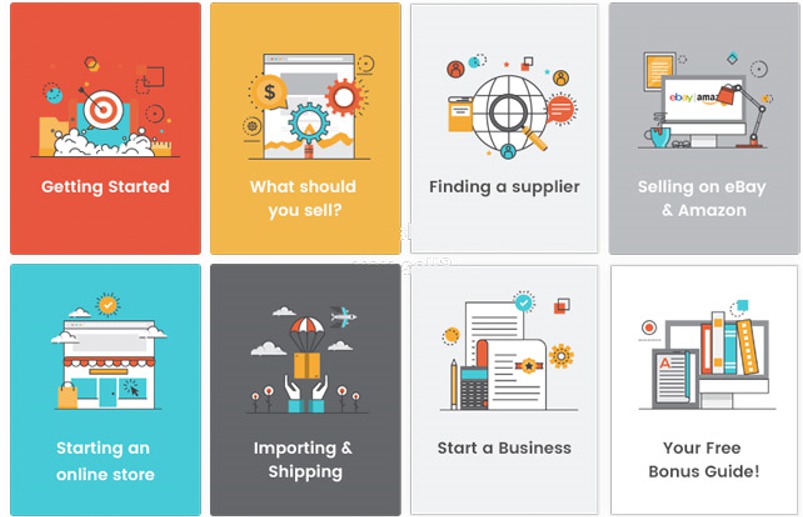 SaleHoo Community. If you have any question, SaleHoo community is also a place where you can ask any question to other members. The community forums are well-organized according to the following categories:
Dropshipping
Product Marketing
Suppliers reviews
Selling Tips
Importing and Customs
Products for Sale
Inside each category, you can see numerous and well-organized forums with different topics as well.
Free Guides. Once you get access to this platform you can get free guides:
Guides on how to get started
All you need to know to start selling online
The most profitable products to sell online
Learn how to source products from trusted suppliers.
Mastering the most important online marketplaces like selling on eBay and Amazon.
Launching your own e-commerce store
Beginner's guide to importing and shipping.
Need An Online Entrepreneur Certification?
Click The Button Below And Find Out The World's Best Education Program.

What I Do Love About SaleHoo?
Great Customer Service & Support
Fantastic brands available t as Disney, Lego, Adidas, and Sony.
Vetted Suppliers – you can be fully confident that you won't be scammed.
Impressive training platform, tools, and guidelines.
Very well-organized community forums
No Upsells or Hidden Fees – flat rate of $67 a year or just $ 127-lifetime membership fee.
60-day Money back guarantee
Low minimum orders
Amazing Market research tool for market trends, seasonal products ad competition analysis.
Minor Things I Don't Like About SaleHoo
Marketplace Fees – This is something you need to pay to the third party like Amazon and eBay. SaleHoo doesn't have their own Marketplace.
Amount of products – SaleHoo has only 2.5 million products. Compared to their competitors, like Worldwide Brands or AliExpress, this is weighed much outnumbered.
Live chat and phone support are quite busy on weekends.
Verdict & Final Thoughts…
So, is SaleHoo a Scam? No.
SaleHoo is absolutely a legit wholesaler and dropship directory. It has a top-notch customer service and free business-building resources.
Moreso, it has some of the best tools and technology available for their members to use – at their own discretion – to build the kind of business that people dream of owning.
However, compared to other similar platforms and directories, Salehoo has a shorter list of only 8,000 suppliers. This is weighed shorter compared to their competitors like AliExpress.
On the contrary, you can be sure that all their suppliers are personally reviewed, vetted and scam free.
SaleHoo is highly recommended.
>>Learn More About SaleHoo. Click Here & Get Your 7 Days Trial For Only $1<<
Other Options
I love working for my own business from home. I have tried dropshipping some years ago and it didn't work out for me.
Affiliate marketing is a type of business that has made many people a huge fortune while many others are earning just around $10,000/month and this is what I'm doing today and I love it.
There are many reasons why you should consider using this concept to earn a full-time income from home. And these were my reasons when I started with this business.
I can sell any product I want
The simplest and easiest concept for online business
Sure success as long as you keep going
Unlimited earning potential
No face-to-face or direct selling
No face-to-face rejection
No networking
No recruitment
No inventory
No administrative work
No need to take care of customer service
Very low investment
I can work entire just with my laptop and internet.
I am my own boss
Scam protected
I can earn Passive Income online!
So, if you hate product encoding, product demonstration or presentation, public speaking and certainly not a fan of recruiting your families and friends just to earn, then this is the best business for you.
However, I know this business is not for everybody and there are some other opportunities rather than affiliate marketing and dropshipping. So, I have created a list of the proven ways to earn money online for you.
Start your affiliate marketing business now.
Earn while learn and build your passive income online.

I'm looking forward to seeing you and guiding you in this awesome community. See you on the inside.
If you have any thought or more suggestions, please don't hesitate to leave a comment below. Good luck with your journey to financial freedom online. God bless!