I created this list for myself to send to people when they ask, "Does WA really work?". Originally, I wanted to limit the listing to posting "big" success stories of full-time income, big paydays, or other impressive things like traffic stats. Eventually, I began adding inspirational and interesting posts as well as the "small" money stories – because that's where everyone starts.
If you want to see my own success story and how I do it, you can find it here.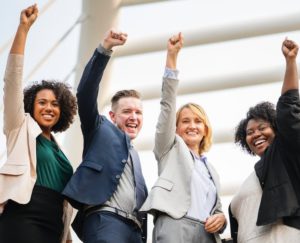 These success stories are from 2018 and 2019. It's surprising that this list became so long compared to the list I found from WA success stories from 2017 beyond (Is Making Money Getting Easier In 2017 And Beyond?).
Those are just the stories I find in my daily WA browsing. I'm sure a lot more stories went unpublished to protect their privacy, or I didn't even see them.
This list is being updated every now and then.
2019 Earning Money Online!
$3,700+ in 1 day from Affiliate Earnings 
$12,000 For Christmas 2019 (+ Actionable Advice)
I Have Arrived In VEGAS: See My "Executive" Room!
Officially a Six Figure Business – 2018 Year End Report
December 2018 Income Report – 540% increase in revenue
Year End Report, Made $1,000 profit
December 2018 – $1,738 Dollars & Growing!
My 2018 Travel Niche Results and the Year Ahead, Bring on 2019!
Blog Income Report 2018 – over 5K Online
My Blogs Earned Over $100k Part-Time in 2018
Over 60 and achieving online success!
3 Years at Wealthy Affiliate – paving the way to success
528 People Had a Party on My Site Over the Weekend!
2018
Big Money Stories
$2,549 in 1 day from 1 lead from 1 passive income stream
900 Referrals in a WEEK! Damn, this is sick!
Made $7,395 in a WEEK: First Black Friday Results!
Officially a Six Figure Business – 2018 Year End Report
What A Year Can Do: 2017 $374 vs 2018 $3,870 Black Friday Results
$15,765.97 Earnings For Month of November
A Very Humbling $12,803.26 Month – August Progress Report
Another Great Month – July Progress Report
$6.2K Month – October Monthly Update!
99 Premium Referrals in a Month – AUGUST Monthly Update!
Jul'18 Results: $4,373! It's Amazing How Fast Income Can Rise!
$4.7K Month – SEPT 2018 Monthly Report!$4.7K Month – SEPT 2018 Monthly Report!
$3.2K Month – July Monthly Update!
More Progress: December Revenue Goal Exceeded
Jun'18 Results – $2.9K Woohoo!
How Much Can A Single Review Post Make? – Five Figures!
Aug'18 Results: $4.9K! This Online Business Amazes Me!
2 Year Analysis: Update & Sneak Peek
First $75 Day In Affiliate Marketing
First $1000 Month In Affiliate Marketing
Joined the 10K Per Month Club. January Earnings $13,481.39
It's Been 2 Years & 2 Months In WA. Finally, Quit My Job. Yayyy!
I Sold a Very Big Ticket Item With My Website. Hundreds of Thousands of Buckeroonies!
How I Earned $9465.05 Thanks To WA Members
I got a $650 Sale with $50 monthly recurring!
$425 worth of web updates yesterday.
ShareASale & January Progress update
Made $489 Yesterday! Great Start to March!
$125 commission immediately on one purchase on new site
Sold My First Blog For $28,000 After 13 Months
My Past Caught Up To Me & Paid Me $1828.05!