Looking for ways to earn money online can be confusing. You will find different kinds and AWOL Academy is one of the popular opportunity you can find online.
I'm glad you're doing research before you dive into any online opportunity as this is the best way to avoid scams.
But what is AWOL? Is this another scam online? Or is this a real deal? Let's dig it in and find out.
If you are new to this website I suggest you go to my welcome page ( it lists my important and helpful posts).
AWOL Academy Review (Does This Worth The Price?)
AWOL Academy Overview: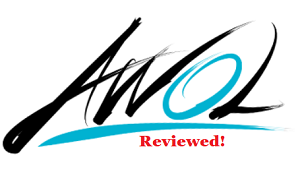 Product Name: AWOL Academy
Website: awolacademy.com
Founder: Kameron George & Keala Kanae
Product Type: Affiliate Marketing Training Platform
Price: $99 + Multiple Upsells up to $9,997
Best For: Owners & For People With Unlimited resources
Rating: 65/100
Recommended: No

Redflag Screening
Please read my 14 red flags in spotting a scam online which we will be using as a guide on whether or not an online business/opportunity is a potential scam.
So, let's find out how many red flags will AWOL Academy get…
Red Flag #1 – Fake Testimonials – NO
Red Flag #2 – Unknown/Fake Owner – NO
Red Flag #3 – Entry Test – NO
Red Flag #4 – Ticker/Timer – NO
Red Flag #5 – Few Slots Remaining – NO
Red Flag #6 – Just a Few Clicks – NO
Red Flag #7 – Just a Few Minutes Work – NO
Red Flag #8 – 100% Autopilot/Automated – NO
Red Flag #9 – No Contact Information Upfront – NO
Red Flag #10 – Unrevealed Upsells –NO. Upsells are all revealed.
Red Flag #11 -The "$1" Dollar Program – NO
Red Flag #12 – Short Money Back Guarantee – YES, only 14 days, but okay.
Red Flag #13 – "Congratulation" Email – NO
Red Flag #14 – Money, Money, And Money – NO
Using my 14 marketing baits and red flags indicator, AWOL Academy seems to be a good opportunity as it doesn't show any significant sign of a scam. So, let's move on and see what you'll have to expect with this opportunity.
What is AWOL Academy
AWOL Academy is an affiliate marketing training and coaching platform which you will learn directly from the founders Kameron George and Keala Kanae. The founders are real people and successful coaches in affiliate marketing.
AWOL stands for "Another Way Of Life". And according to this website, AWOL is "The world's most comprehensive Internet Marketing, Education and Mentorship platform. Period."
Quick Facts About AWOL Academy:
Formerly known as "Project AWOL" which was part of the MLM scam company Empower Network.
Unfortunately, there was a dispute between Empower Network and Project AWOL which brought both programs to an end in 2013.
In 2015, Kameron George and Keala Kanae launched a program similar to Project AWOL and named it AWOL Academy.
AWOL Academy is based in Las Vegas, Nevada.
AWOL Academy, Elite Push and Global Affiliate Zone are 3 programs from the same company and same founders with similar sales tactics. The Elite Push seems to be already taken down and when you try to access the website you'll be redirected to artician.net. However, you can still find some videos of Elite Push on facebook.

B+ rating on Better Business Bureau (BBB)

since 29 June 2017.
From here you can see that AWOL Academy has got a long journey and at least you know, it is a legitimate training program by now.
So, let's see about their pricing and training package levels.

AWOL Academy's Level & Pricing
AWOL has multiple training packages that you can choose from. However, in order to leverage the whole training and potentials, the elite package is much advisable if you are willing to invest that amount of money. Take a glimpse of the packages below to know what to expect.
Pro Academy $99
5-module course
For beginners
Step by step through creating a sales funnel that converts visitors to paying customers
You also get a website, domain, and done-for-you lead pages and more
What more to expect at this level?
This level has, of course, limited training.
You need to fill up a questionnaire about your financial situation, your goals, and plans.
You'll have a one-hour call with your coach.
Your coach will likely be there to help you get started.
You will be encouraged for the upsell to the next product.
Other costs to be expected at this level:
LeadPages – Landing page builder ($48-$79/month)
GetResponse – Email Autoresponder ($15/month)
ClickMagick – Tracking System ($12-$17/month)
Since AWOL Academy is basically just a training program, those above money costs are not covered at all.
Internet Income Explained $49
4 video modules on business and marketing mindmap
Sales process and digital marketing works
Creating digital assets
How to scale your business
Inbox Academy $447 ($297 Before)
Building an email list
Maximizing profits from an email list
Learning about the "secret" strategies that pro email marketers use like how to increase you click-rates and open-through rates.
Conversion Academy $1,797 ($997 Before)
Sales techniques on how to convert visitors to paying customers, it's more advanced than the Pro Academy
Teaches you how to use "hypnotic" language to entice people to buy
Much of this teaches you to get sales from somewhat of a psychological perspective
How does it look like?
Story-telling
Live-presentation
Persuasive sales copy
Traffic Academy $2,997 ($997 Before)
Getting quality traffic to your website
Learn how to get "targeted traffic", which converts much better
Downside:
Solely focus on buying traffic, in other words, paid traffic
They didn't really talk about free methods like organic traffic
Relatively huge marketing expenses
Masters Academy $5,495 ($3,497 Before)
Long term wealth from online marketing – mindset
You are probably making decent money at this point, now you need to learn how to maintain that
Looking at your business from a bigger, more strategic perspective
Information from top notch internet marketers.
AWOL Elite $8,810 ($9,997 before)
Top of the AWOL Academy – their highest upsell
Here its all about staying on top of everything going on in the online world on a week by week basis
You get all the inside info at this level and are probably making some pretty good money
Get live support, which is something you won't get at any other level
AWOL Elite is being sold for $8,810 but can only be purchased with the "complete package", meaning you need to purchase everything AWOL has, which is around $15,000.
Update: AWOL Elite might not be available anymore, as it is no longer shown on their website and they have upgraded their prices on the above level packages.
So, the above packages without the AWOL Elite package can cost you around $11,000.
Pros
In-depth coaching
Comprehensive training
Cons
Multiple severely overpriced upsells
Only 14 days money back guarantee
No FREE trial period
Extra hidden costs
Focus on paid traffic (can be huge expenses)
You need to pay $39.95 per month to become an affiliate – this is normally FREE.
Verdict & Final Thoughts
So, is AWOL Academy a Scam? Obviously, AWOL Academy is a legit opportunity online. This is one of the highly ticketed training platforms that can cost you around $11k.
You surely can earn from it as it offers comprehensive training and coaching in affiliate marketing. However, not everybody can afford an $11K investment and not all opportunities like this should cost a lot of money.
Therefore I wouldn't recommend it to anyone mainly because it is severely overpriced. Ultimately because I know a much better option for you to leverage an affiliate marketing business online.
Better Options
I love affiliate marketing it gives me the freedom of working for my own business from home. Affiliate marketing is a type of business that has made many people a huge fortune while others are just earning around $10,000/month and this is what I'm doing and I love it.
However, my investment is much much lesser than AWOL Academy's $15K. In fact, it's much lesser than 1% of $15K and I get much much MORE that AWOL Academy has to offer.
This affiliate training platform has:
Free Membership (no credit card info required)
Optional Premium membership at a very affordable price (costs even lesser than a one-movie trip)
Step-by-step video tutorials
Very organized training levels with different modules inside.
Affiliate marketing Bootcamp with 10 Phases
Weekly webinar
Well organized classrooms with different topics
Super affiliate program (yearly)
Free keyword tools
Live chat and very interactive platform
Best community of online entrepreneurs
Excellent coaching from the owners and the whole community
Superb customer service
and a lot more
Read more about this platform here.
See how I can earn up to $1,174.09 a day by making product reviews as a result of my training. And see how you too can do it. Open Your FREE membership and start your affiliate marketing training.
Start your affiliate marketing business now.
Earn while learn and build your passive income online.

I'm looking forward to seeing you and guiding you in this awesome community. See you on the inside.
This is the end of today's online business review "AWOL Academy Review (Does This Worth $15k?)". I hope you have learned more about this product/opportunity and that you can decide wiser in choosing the best option available for you.
Wait! Don't forget to get your free gifts here. These are very useful throughout your journey.
If you have any thought or question, please don't hesitate to leave a comment below. Good luck with your journey to financial freedom online. God bless!