One of the methods of making money online is through affiliate marketing.
Choosing the right affiliate marketing platforms is one of the important things you should consider.
Whether you are a blogger or an influencer, affiliate marketing is still the best way to make money. Not just "money", could be a lot of money if you know how to apply it right – such is which product to promote and which affiliate platform you should use.
If you are new to making money online, affiliate marketing is simply earning commissions by promoting online products and services. For example, if you have a personal blog, you simply insert an affiliate link and if your readers end up buying the products through your link, you earn commissions without any additional cost for your readers.
Affiliate Marketing Platforms [For Bloggers And Influencers]
Table Of Contents
A Profitable Home Business Is Simple
If you have the right training, supportive community & mentor, making money online is easy. Click below and get all the three:
Affiliate Marketing Platforms & Networks
There are hundreds, if not thousands, of affiliate marketing platforms you can choose from as a blogger. Expectedly, the numbers are increasing every single year as affiliate marketing has become a major source of income for businesses by partnering with bloggers, influencers and online marketers.
Having that said, it is becoming more and more difficult to decide which affiliate platform to choose, especially if you just got started with your online business.
This is my shortlist of affiliate marketing platforms:
ClickBank
Max Bounty
CJ Affiliate
AvantLink
WarriorPlus
JVZoo
Peer Fly
ShareASale
Olavivo
Revenue Wire
Affiliate Window (AWin)
Adcombo
Wide Markets
2Checkout (AvanGate)
Flex Offers
Revi Media
CrakRevenue
Rakuten
eBay Partners
Amazon Associates
JVShare
Shopify
Template Monsters
TradeDoubler
VigLink
Target Affiliates
Skim Links
Link Connector
Leadpages Partner
StudioPress Affiliate
Tapgerine
Chitika Publishers
United Affiliates Network
Madrivo
ArabClicks
Payolee Partners
CannAffiliate
CPAmatica
AffiBank
Leadbit
Affiliate Partners Ltd. (AP)
Commission Factory
MoreNiche
JVNotify Pro
MunchEye
AdPepper
AdEngage
AdFish
AdSmart
AdSonar
AdTegrity
AdToll
Advertising.com
BannerConnect
BannerSpace
BardozaMedia
BidVertiser
BlodAds
BlueFN
Bravenet Media
Burst Media
ClickBoot
Clicksor
Click Galore
Commission Soup
COPEAC
CripsAds
CX Digital Media
Feed Burner
Flux Advertising
Google AdSense
Her Agency
Industry Brains
Kitara Media
Leader Markets
LinkWorth
MIVA
OrangeFeed
Paperjam Network
Pheedo
RealTech Network
Revenue Science
Mirago
Three Major Affiliate Marketing Platforms: Amazon Associates, ShareAsale and ClickBank.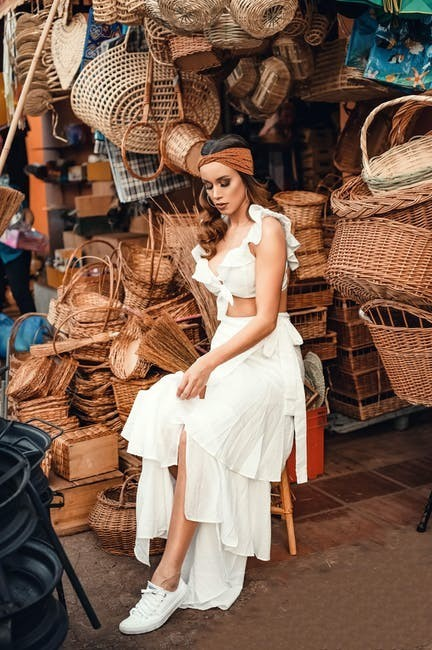 Tips On Choosing The Best Affiliate Platform For You
You can easily get confused when choosing the right affiliate marketing platform for your business as there are too many to choose from. 
There are platforms that require more documentation than others. There are also platforms that come with automatic approval for affiliate programs and platforms that need manual application or permission to promote a single product.
More so, there are affiliate platforms that offer a wide variety of products in different niches, while others are offering only a specific niche.
So, here are some of the all-time tips for you.
Affiliate Platform's Reputation.

 Find information about what people, who have tried this platform, are saying about it.

Do they have tight identity requirements?

Do they pay the affiliates on time?

Are there any legal complaints, current or previous? 

What is the refund rate (the lower the better)?
Will they assign an affiliate manager to you?
Do you need to pay to become an affiliate?
Do they offer different payment methods?
Are they available worldwide or limited to specific countries?
How many affiliates does this network have?
How popular is the affiliate network?

Commission Rates.

 Choosing an affiliate network or platform should not only be based on how much you can earn. 

For example, if you promote a product from a well-known network, like Amazon or eBay – then you will only get around 8% commission.

However, these websites are very popular and they have millions and billions of visitors and buyers from all over the world.

What would you choose then? A product from an unknown company offering 20% or a well-known company that 8%?

It is always nice to earn a higher commission, but there are other things in between that make an online business profitable. 

The Needs Of Your Audience. If the tone of your blog is about saving money with a frugal lifestyle, then you would not want to promote very expensive products and services to your audience – or the other way around. So, make sure that the affiliate platform you make partner with is offering the best products and services that fit your audience's expectations and needs.
Quality Of Offers? Building authority takes a lot of time in an online industry as a blogger or influencer. Make sure that you only promote something that you can stand-in. That being said, then you need to check whether the affiliate platform is offering high-quality products or services so your reputation will be become jeopardized.

Pay extra attention to the refund rate? The lower the better. If the refund rate is super high, then you know the product is not good.

Upsells.

 Upsells are normal. It is a great opportunity to boost your earnings. This practice is when you also earn commission on the additional products that the buyers buy at the point of purchase.

Make sure that the upsells are not extraordinary high, as people will perceive the product as a scam and they will just request a refund. 

Upsells are a common practice in affiliate marketing.

Recurring Commissions. These are the products with recurring payment subscriptions – monthly, quarterly, semi-annual or yearly.

These products should be the one you'd be looking for as it will build your passive income streams.

One-Time Payment/Commission. These products are more on physical products and software downloads. Make you offer very high quality and useful products from a trusted website so they will buy more.
Major Platforms For Bloggers And Influencers
If you are just getting started new to online business in Affiliate Marketing, you need at least 6 Major Platforms to work with in order to make money.
Your Hub (Website Builder) 
This is where you will use all of your time. This is where you will be writing all your content. This where you build your affiliate marketing business. This is simply your Website Builder (not to mention the web hosting).
The most popular one is WordPress. 
Social Media Platforms
Social media is nowadays a must for bloggers and influencers. You get to engage with your followers and you get free traffic and potential buyers when using it properly.
The most popular ones are Facebook, Instagram, Pinterest, Quora, and Twitter. 
Email Marketing Service Provider (Autoresponder)
Have you heard the saying "The money is on the list."? This is very true not only in local or traditional businesses but especially for online businesses.
Building a list is very important to start from day one. People who subscribe to your newsletters are potential buyers.
Imagine if you have 1000 people on your list and your conversion rate is 10%, that's 100 people buying every time you send an mail.  So, if you send an mail with valuable content with an affiliate product recommendation where you earn just $10 per sale. That's already $1000! What more if you have 10,000 or 100,000 people on your list?
The most popular are GetResponse, Mailchimp, and Aweber. 
Affiliate Network 
This is very important. You only need a few affiliate networks to earn money, and you need to choose the right one for your business. You don't want to end up having a very long list of all affiliate networks more than you can manage. I hope you have read the tips above in choosing the best affiliate marketing network for your business.
The most popular ones are Amazon Associates, ClickBank, eBay, and ShareASale. 
Advertising Network
This method can increase your passive income in your online business. Displaying ads on your website comes with advantages and disadvantages.
The main advantage is to earn more money, while the main disadvantage is that advertisements can be disturbing for your readers.
The most popular advertising networks are Google AdSense and Mediavine.
Affiliate Training Platform
This is very crucial. If you really need to succeed online then you need proper training and education. People think that an online business is just a matter of building a website and writing content. There is so much more than that.
You can search for all the information you need on the internet, but if you don't know what you need, then how can you succeed? You can access free information but this can also become overwhelming and confusing.
The most recommended affiliate training platform is Wealthy Affiliate (read more about my experience and personal success here).
Working as a blogger and influencer can be very lucrative but believe me, nobody started without any struggle in this business.
However, anybody can earn money while doing what they love. Oh, correction – Not anybody – this business is not for those who are lazy and looking for quick scheme business.
If you want to succeed, be willing to do what it takes – the proper training and consistent work.
You honestly need only one amazing product to promote and succeed online. So, choosing the best product and affiliate programs in the 3 major affiliate marketing networks like Amazon Associates, ShareASale or ClickBank,  is all you need.
Get started with your business for FREE (comes with 7-days premium training program)