There are lots of opportunities to earn money online.
Taking paid surveys online is one of the good ways to make some bucks.
Today, there are a lot of paid survey companies that flowered around the net. However, finding a legitimate and the best one is not that easy.
You can, for example, find ClixSense as one of the good ones but the earning potential is not that as high as the Gold Opinions wants you to render.
So, can you really earn a full-time income through GoldOpinions.com?
Does it even worth a try?
Let's dig in.
Before I start…
If you're sick and tired of scams online, check out my #1 recommendation below and learn how making money online really works. It's helped me earn up to $1,174.09 per day after 6 months:
Go here to see my no.1 recommendation for making money online
(Get started free – No credit card required)


Gold Opinions Summary
---

Product Name: GoldOpinions.com (Check It Out Here) 
Founder: "Paul Parker"  (Unknown)
Product Type:  Paid Survey Platform
Price: $1 for 7-day trial, $27/month
Best For:  The Owner
Rating: 10/100
Recommended:  NO
Summary: Gold Opinions is just an intermediary platform for paid survey websites.
This means that you'll not directly earn money with Gold Opinions as you will have to register with different paid survey websites.
What is "Gold Opinions"? 
---
Gold Opinions is an online opportunity presented to earn money by taking paid surveys. Gold Opinions claims that you can earn as much as $50 per survey.
However, Gold Opinions portrays misleading marketing tactics of unrealistic income.
The founder or the owner of this company or this platform is actually unknown and the guy named Paul Parker is nowhere to be traced or double checked.
How Does It Work?
Once you get the $1 for the 7-day trial, you'll get access to their platform which is basically a database or lists different paid survey sites.
Here are the 5 modules you will going to see.

Getting Started – this is where you can access the basic instructions on how to proceed with the surveys.
Premium Paid Surveys – This is the database itself. It currently has 168 sites which have a mix of survey, opinion and focus panel sites.
Paid Surveys By Countries – Needless to say this list is per country listing, however not all links are working. The major countries like the US, Canada, UK, and Australia are the ones which are mostly up and running.
$400 Sign-Up Bonuses – This is supposed to be a list of bonuses when you sign up with all the listings inside it. Oh No, you will not get a single $400 bonus for just one sign up. The sites inside this module are also found on the main list under the Premium Paid Surveys Database.
Contact  Us– The contact information/form.
RECOMMENDED: Go here to see my no.1 recommendation for making money online
Major Red Flags
---
Spotting a scam is actually easy if you know what to look for. I have made a list of the major red flags that you should be looking for in spotting a sure scam and you can use it too as your guide.
Read more here about spotting a scam here: How To Spot A Scam (14 Red Flags)
Remember that when an offer is too good to be true, then it probably is. Are you still in doubt? Then use the guide above.
Okay, what are the major red flags about Gold Opinions?
Red flag # 1: Unknown Owner
Paul Parker stands as the owner of this platform. However, there is no way to traced and cross-check the identity of the real owner of Golden Opinions.
Needless to say, if an offer is bogus, no real owner would want to stand in a hot seat.
Red Flag #2: Fake Testimonials 
This is what I really hate. I have done lots of product reviews and one thing I can't really understand why people would put fake testimonials with fake videos with hired actors and fake photos with fake names.
Take a look at the images below:
These are testimonials from Gold Opinions and the Unlimited Mails. They have similar pictures but different names.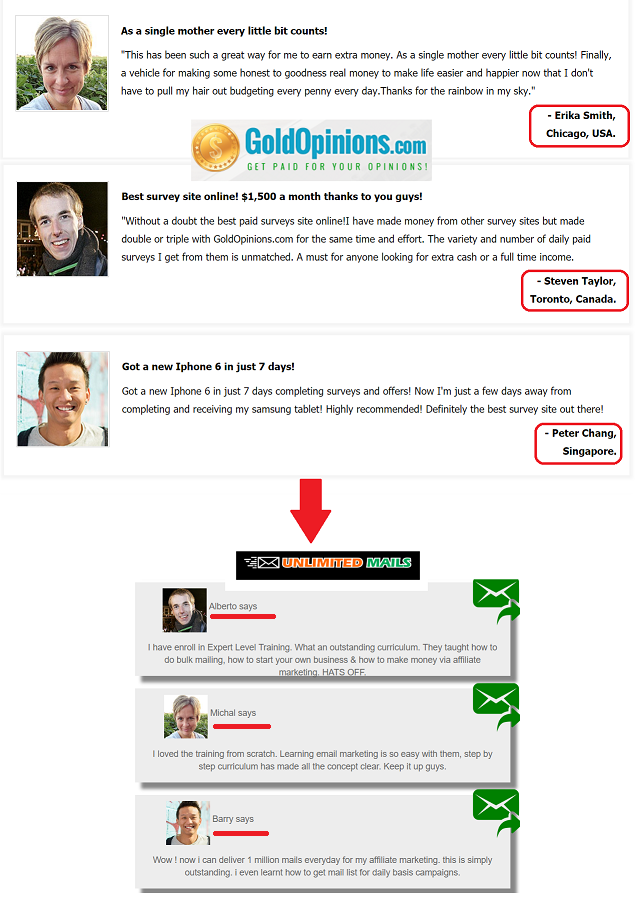 RECOMMENDED: Go here to see my no.1 recommendation for making money online
Red Flag #3: Unrealistic Earning Potential 
What makes people buy a product like this one is the eagerness of earning big money for doing simple tasks. Of course, everybody wants to earn good cash for a little effort and time, who wouldn't.
But let's take a look at the unrealistic claims of Gold Opinions.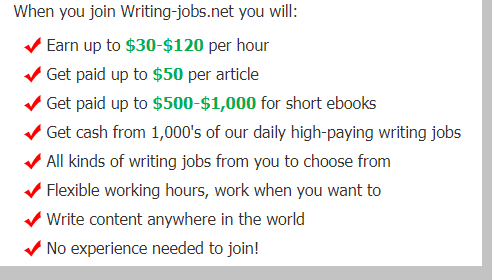 You could earn 5 bucks yes. But to earn a consistent amount of money using this database very doubtful, as a typical legit paid survey sites pay an only significant small amount of money.
Getting $15-$30 for 30-45 minutes survey or even $50 per premium survey? Nada! Forget it.
Red Flag #4: Clone Website
Another major red flag with Golden Opinions (Not even on my scam screening guide) is that it is an obvious clone site.
Take a look at the images below and see the similarity of the websites. I bet they have the same owner.
Mind you the similarity of each site and the $8,000,000 mark on every site.
And those big company logos under that "as seen on" part? They are all lies.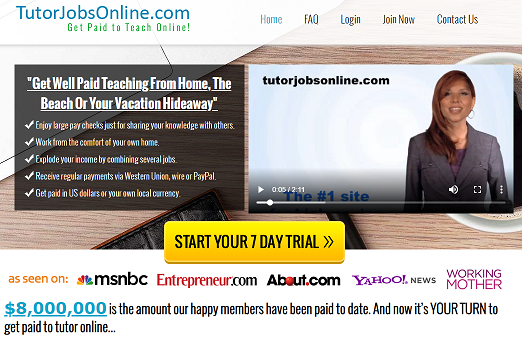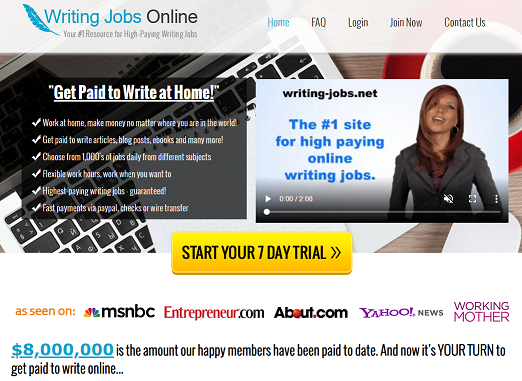 Pros & Cons
---
Pros
A 7-day trial period for only $1 – You can take a look inside the platform and get all the websites names that you want to be working with then cancel your subscription and that's fine because you can save a lot of time.
60-day money back guarantees – This is a standard guarantee from Clickbank.
Cons
Misleading and Unrealistic earning promises
Unknown owner
Obviously a clone site
RECOMMENDED: Go here to see my no.1 recommendation for making money online
Verdict &
Final Thoughts
---
So, is Golden Opinions a Scam? Yes. Unfortunately, this website uses fake testimonials that I would definitely mark this program as a Scam.
Misleading people through unrealistic earning potentials, fake testimonials plus the unknown owner of this website is a sure scam in my humble opinion.
Can You Really Make Money With Golden Opinions?
Nope. You will actually not going to earn a single dime inside the platform Golden Opinions as this is just a database of at least 168 websites, where you can earn money doing surveys, opinion, and focus panels.
What you will be doing inside the platform is registering on the different websites through the affiliate links of the owner of the Gold Opinions. So, he can earn money from your monthly subscription and the commission from every site you will be joining with.
What do I mean? Let's rephrase it.
You pay monthly subscription after the trial period (Owner's clear earning from you)
You register on every website you want inside the platform.

The websites have enclosed affiliate links of the owner (hidden earnings)
CONCLUSION: Not Recommended
Before you leave…
If you're sick and tired of scams online, check out my #1 rec