Bear market. Market depression. Market Crash. We hear a lot of these terms lately as many experts believe that the market is on its high trends.
Although predictions are not 100% accurate, it's always great to know some good and prudent ways to make money and protect your investments during a market crash.
So, if you believe that a market crash is likely to happen soon, then here are some of the investments that are safer than the stocks, reverse investment approach as well as the golden rules during the market crash.
---
Welcome to today's topic: 
How To Make Money During Market Crash -14 Investment Tips
How To Make Money During Market Crash – 14 Investment Tips
Treasury Inflation-Protected Securities (TIPS)
Treasury Inflation-Protected Securities from the U.S. Treasury or from a bank or broker are some of the great investments you should be looking for during or even before the market crash. This investment provides you with some protection against inflation.
TIPS are measured by the Consumer Price Index, which means your investment/principal will increase with inflation and decrease with deflation.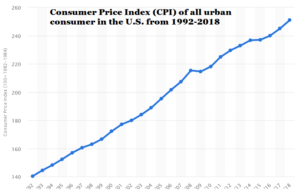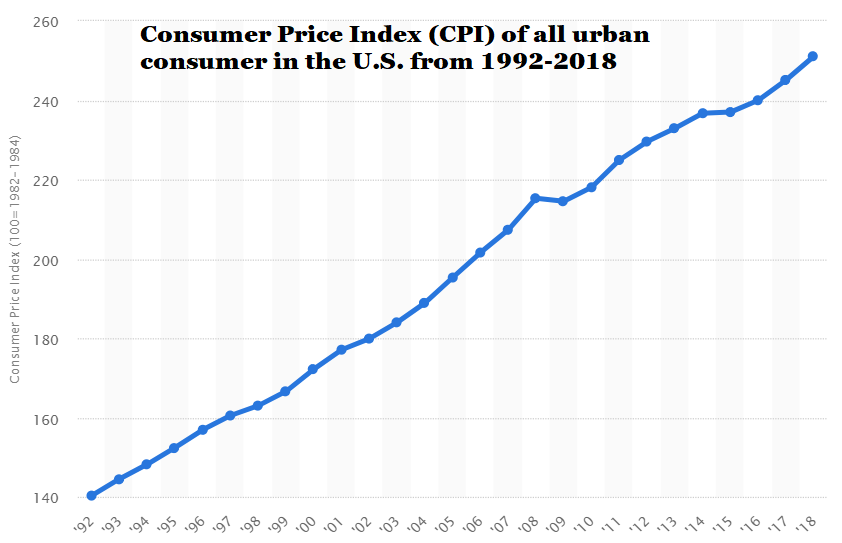 The CPI trends in the U.S urban consumers has always been rising in the long run. So, make sure to buy TIPS that matures in 5, 10 or even 30 years. The interest is being paid twice a year and is applied to your principal. At the time of maturity, you'll receive whichever is greater – your adjusted principal or your original principal.
---
Precious Metals
Historically, people have held precious metals (old, silver, platinum, and palladium) as one of the ways to diversify their portfolios when they are concerned about the dollar losing value.
You can invest in precious metals by acquiring stocks that hold shares in mining companies, by acquiring exchange-traded funds that hold bullion or by simply buying coins. Both antiques and newly minted ones.
---
During a market crash, it is difficult to find a really good business that can tolerate a market crash. But, once you found them, then they are worth to invest in the long-term.s
However,  there are some proven ways in finding these businesses despite a very tricky in nature during a market crash so you need to do good research about an individual business before you start buying shares.
Here's the checklist of what you should be looking for good businesses: 
Generate real profit and attractive returns on equity.
Have a low to moderate debt-equity ratios, that improve gross profit margins.
Have shareholder-friendly management.
Have at least some franchise value.
These firms hold up better under market stress and like making recovery more even if the share price declines by 75% more.
---
Index Funds
Index Funds are being managed by professionals, the fund managers. They normally cost lower than the mutual funds because they don't require active management.
Index Fund manager maintains only the appropriate weightings to match the index performance – this is technically known as passive management.
Historically, index funds outperformed the actively managed funds, such as mutual funds.
---
Foreign Currencies
There are some experts that advice to invest in foreign currencies if you are concerned about the devaluation of the US dollar before or during a market crash.
However, picking the right foreign currencies is not that easy. You could lose money if it drops below the dollar. The simple trick is to invest in many different foreign currencies to hedge your bets and minimize the risks. Foreign currency investments are risky so you need to have a relatively good risk tolerance with this.
---
Cryptocurrencies
Investing in cryptocurrencies is the newest type of investment nowadays. They are now the modern digital currencies.
There are a lot of investors and experts predicting the cryptocurrencies to outright the old money as they are more secure in internet banking.
Just like stock markets and forex investment, cryptocurrency investments bear significant risks. I recently wrote my best recommendation and a free guide on how you can start investing in cryptocurrencies safer and scam-free for anyone who wants to diversify their investments with this.
Just like forex investment, cryptocurrency investment is also risk and you need high-risk tolerance with this investment. I personally believe that cryptocurrencies are one of the best ways to make money online and to diversify investments during the market crash.
RECOMMENDED: The Best Way To Make Money With Cryptocurrency
---
Cash and CDs 
If you are totally scared and can't tolerate any loss of investments, you can sell everything in your portfolio and put them in your savings account, certificate of deposits (CD with fixed interest rates) or let them stay liquid in your portfolio and wait for the next bullish market or upswing.
---
Real Estate 
This is my personal strategy. Whenever I see a lot of indications of a market crash OR a potential big downswing, I take up to 80% of my investment portfolio out from the stock market and invest more in real estate.
Real estates are great long-term investments. What I love with this investment is that you can leverage from it in different ways all at the same time.
These are some of the advantages: 
Value Appreciation of the asset in the long-term.
Tax exemptions from the mortgage interest.
Rental income when you rent the property out.
Inflation-protected because you can adjust the rental fee every single year.
Use the rental income to pay for the mortgage itself.
The possibility of mortgage conversion or refinancing.
You can enjoy the full rental fee when the mortgage becomes full paid.
You can also refinance and use the proceed to buy another real estate.
---
Reverse Investment
These type of investments requires you to be a little bit more advanced in stock market investing. During the market crash or bear market, you can apply what I personally call "The Reverse Investment Approach".
Many people think that investing in the stock market is only all about "buy and hold" approach, wherein you just buy a stock and wait until the price will rise, then you make money.
Buy and hold is true and effective in the long term averaging method. However, if you want to leverage the bearish market, then you probably want to invest in a reverse manner.
These are some of the examples of the methods to leverage a downswing or a market crash: 
Shorting Stocks
Shorting (Bearing) ETFs
Bear Mutual Funds
Buy Puts Options
I personally don't use this strategy but I know many people who make a lot of money using this method during market crashes.
---
Golden Rules
During Market Crash 
Golden Rule No. 1. Dollar-Cost Average (DCA) is very important to use in long term investments. This method requires a regular investment at the same time interval. This protects you from buying at a high price and selling at a low price. So, if you have $10,000 to invest, you will want to invest $1,000 every month in 10 months instead of investing $10,000 all at once.
Golden Rule No. 2. Reinvest your dividends. This approach will accelerate the DCA because you can acquire more shares or stocks from your dividends.
Golden Rule No. 3. Keep your costs low. Most of the mutual funds charge around 1.25% management cost. You will want to choose a cost below 1% for your long-term investment.
This looks very insignificant but there's a big difference between the rate of return of 8.25% and 7% per annum. For instance, a 25-year old investing $5,000 every month in Roth IRA and anticipating a retirement age of 65.  His retirement funds will become $1,383,610 at 8.25% while only $998,175 at the rate of 7%. The difference is a whopping $ $385,435 or 38.6%.
GOLDEN RULE No. 4. Create Backup income generator and income sources. Diversifying your investment is very important. However, create multiple income streams is the most important matter you should have when Wall Street is a storm of financial crisis.
Warren Buffet is a perfect example of this. He actually advises having at least 9 sources of passive income. This way you will never have to think about becoming wiped out in any event of a market depression or market crash. 

These are the famous quotes of W.Buffet about investment: 
Never depend on a single source of income, make investments to create a second source.
Rule No.1: Never lose money. Rule No.2: Never forget rule No.1.
If you buy things you do not need, soon you will have to sell the things you need.
Do not save what if left after spending. Spend what is left after saving.
Do not put all your eggs in one basket.
Someone is sitting in the shade today because someone planted a tree a long time ago.
Risk comes from not knowing what you're doing.
---
Market Crash
Protected Investment
The best investment ever is definitely in your self-development and acquiring new skills in making money. You need to learn new ways to earn money passively or something that does not require a lot of time to manage.
My latest investment today is online business and affiliate marketing. This is a proven and tested way of building a passive income online here at Fildane.com.
What's great with this business is that it is market crash protected as you can create multiple online businesses as soon as you master the art of creating passive income with it.
Plus, You don't need a huge investment. You can even get started FREE at the World's best affiliate marketing training platform.
---
Final Thoughts
The powerful and undeniable truth in financial circles is that making a lot of money doesn't require high intelligence, either in the market or in business. It literally takes ruthless cost control, a disciplined routine, and a greater focus on doing what is right for the long-term plus sticking only to what you understand (or your core of competence).
This is the end of today's topic "How To Make Money During Market Crash". I hope you will find it useful in order to protect your investments against the next market crash.
If you have any thought or question, please don't hesitate to leave a comment below. Good luck with your journey to financial freedom online. God bless!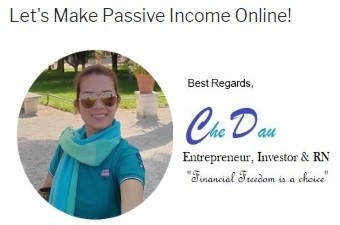 Che's Top Recommended Programs 
Wealthy Affiliate University

 – To educate yourself on how making money online really works. Open your FREE account here (No credit card info required)
3-Steps In Making Money with Bitcoins And Other Cryptocurrencies – Instant Money If You Have A little Money To Invest.
PipsDominator – To learn how to leverage Forex Trading and trade like a Pro
If you are completely broke, try these simple gigs online to earn and save money.
This post may contain affiliate links, which means I may get compensated if you buy something using my links but it will not cost you anything extra for doing so.