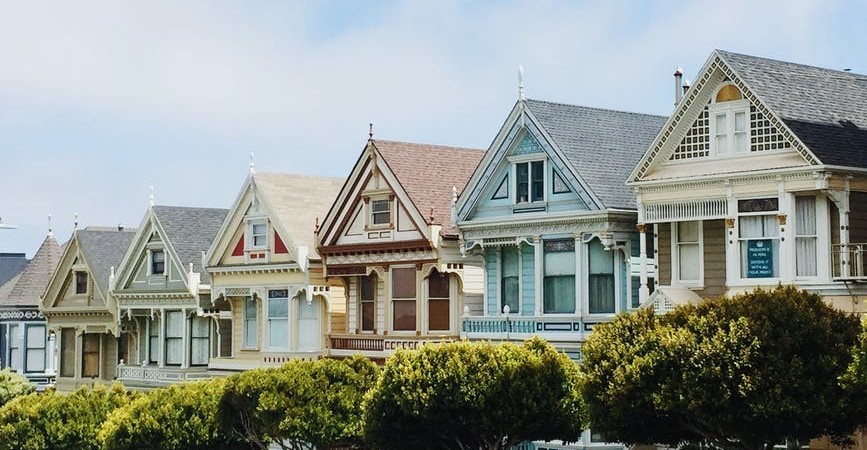 Should you pay off your mortgage early? Or should you refinance your home every now and then? Does it worth to pay off your mortgage at all?
If you own the house you live in and you have the chance to pay off your mortgage so early, then congratulations!
Paying off your mortgage early requires self-discipline with your personal finances and not just anybody can do this.
Otherwise, if you want to pay off your mortgage so early, you probably need another job or source of income, cut down your expenses or even drop your yearly vacations.
But does it really worth it?
---
Welcome to today's topic. 
Pros And Cons
Of Paying Off Mortgage Early
Yesterday, I received an email asking me on "How does it feel to pay off your mortgage?". And so, this post is actually an extended answer to this question and I hope to inspire you whether or not paying off your mortgage early is a good idea.
Before I share my answer let's go directly to the advantages and disadvantages of paying off your mortgage early. Remember, there's absolutely nothing is wrong if you choose to pay off your mortgage early or not because it's totally up to you and your priorities.
Let's move on.
---
 Advantages Of
Paying Off Mortgage Early
1. Huge Saving on interest.
Paying your mortgage quickly will give you a huge saving on interest expenses. For instance, if you have a mortgage loan for $200,000 at a 4% 30-year fixed-interest mortgage rate, then you'll pay around $143,739 in interest expenses.
However, If you pay your mortgage after 15 years, you'll get a lower 15-year fixed-mortgage rate at 3.5% and so you will be paying just around $57,358 in interest. That's a clear savings of $86,381.
2. No More Monthly Amortization
Once your monthly amortization is gone, you will have more room for your budget as it will lower your expenses.
 3. Peace Of Mind
Having equity and mortgage paid in full gives great financial security. So, whatever happens, and even the market crashes, you don't need to worry about losing the ability to pay for your home, as it is already fully paid.
4. Early Retirement Within Your Reach
A lot of people consider their houses as a retirement investment.
When you buy a house, your monthly amortization will become lower and lower as time goes by and eventually your house will be paid off and you don't have to pay anything for your house.
On the other hand, when you rent your homes such as a condominium unit or an apartment, then your monthly rental will become higher and higher as time goes by like double-triple after 20-30 years.
So, when you have paid off your mortgage early, your retirement can be achievable in a shorter period of time because the amortization is normally the biggest portion of one's personal finances and now it's gone.
---
 Disadvantages Of
Paying Off Mortgage Early
1. Tighter Budget Within Paying Period
Paying a higher amortization will tighten your budget. Paying 50-100% higher than the normal amortization means that you need to cut down a lot of your other expenses, create other income sources or even work double hours.
2. No More Home Mortgage Interest Deduction
There are many countries like the USA, Netherlands, Switzerland, Belgium, Denmark, Ireland and Sweden that allows deducting mortgage interest from their taxable income.
Once your mortgage loan is gone, you will receive a lower take-home salary due to lesser tax deductions.
3. Lesser Liquidity
Once your mortgage loan is paid off, your money will be invested in a fixed asset, which means you can not easily convert it into cash.
This could give a better way of investing your money into other liquid assets or other income generating assets.
4. Prepayment Fees
There are a lot of people who are not aware that you need to pay certain charges by simply paying off your mortgage ahead of schedule as well as if you exceed the amount of your scheduled amount.
Make sure to check this out as it will lessen your interest savings.
5. Decline Credit Score
Paying off your mortgage early will get a significant impact on your credit in the long run. According to experts, having an ongoing payment history, credit utilization ratio, how long you've been using credit, which type of credit, etc. influence your credit score.
So, paying off your mortgage loan early can affect your credit score in the long run.
---
 Final Thoughts
So, back to the question "How does it feel to pay off your mortgage?". My response was "it's great to be debt-free but I personally love mortgages.
However, it wasn't always like that before.
I was scared of debts and I don't like the thought of owing someone else's money, so I actually bought my first real estate investment in cash with my hard earned savings.
I did the same thing with the second, third, and fourth investment until I realized it weighed too hard to keep going that way. So, I decided to learn and to leverage the real estates through a mortgage loan.
In my opinion, having lesser equity doesn't worth it. Your money will be frozen into fixed assets, which is better being invested in income-generating assets such as risk-free treasury bills, crowdfunding, bank certificates, and the stock market. The latter is risky but it can produce higher returns if you do what you're doing.
Does it worth to pay off your mortgage early then? Obviously, my answer is no. you can use your equity and invest them in a retirement fund or treasury bill for higher return and you can also refinance your mortgage and buy a new income generating asset such as an apartment.
The best part is, your tax advantage increases and your credit score increase as well by leveraging mortgages.
Well, that's me. You could one of the many people who have a burning desire to be completely debt-free and really want to pay off your mortgage early. And that's completely fine.
---
 Building An
Income Generating Asset
Creating passive income online is my latest venture today. If you want to create a profitable online business that is risk-free and market crash protected, then an online business is the key.
This will give you an opportunity to pay off your mortgage early (if that's what you want) or to invest more in other passive income generating assets– check out my number 1 recommendation and get my free guide and gifts for you to get started with a profitable online business.
---
This is the end of today's topic "Pros And Cons Of Paying Off Mortgage Early". I hope you will find it useful in order to protect your investments against the next market crash.
If you have any thought or question, please don't hesitate to leave a comment below. Good luck with your journey to financial freedom online. God bless!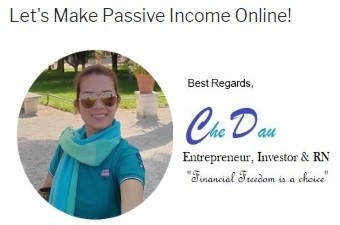 Che's Top Recommended Programs 
Wealthy Affiliate University

 – To educate yourself on how making money online really works. Open your FREE account here (No credit card info required)

Rich Dad Summit

– To learn how to leverage mortgage and retire early- 2-days training for only $1.

3-Steps In Making Money with Bitcoins And Other Cryptocurrencies

 – Instant Money If You Have A little Money To Invest.

PipsDominator

 – To learn how to leverage Forex Trading and trade like a Pro
If you are completely broke, try these simple gigs online to earn and save money.